Today's consumers expect to receive more special deals and offers during holiday seasons. Seasonal events drive consumer buying patterns. That's why marketers around the world take advantage of changes in season to create marketing campaigns that increase their revenues.
The beginning of the New Year is a good time to outline your 2012 marketing strategies and to decide which events and holidays are especially meaningful to your industry and sector.
For those who occasionally lack inspiration in their campaigns, the Promo Campaign Planner by GetResponse is a great source of ideas for every month of the year and will help keep your email marketing relevant and universal.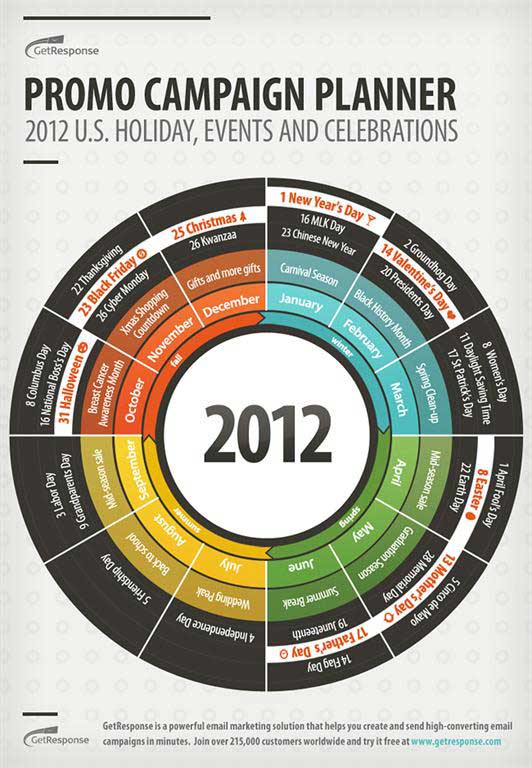 Campaign Strategy Do's and Don'ts
Once you've selected events for your seasonal campaigns, keep in mind various online campaign strategies for achieving maximum results.
The rule is simple: Connect your theme to whatever is going on out there in real life. Doing so will rapidly increase the level of individualization and relevancy.
Here are 10 essential tips for seasonal sale success.

Take the first step (it's free).
---
---
---