Go for the Five-Dollar Words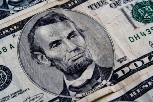 We've all heard the same advice: Don't use a five-dollar word if a 50-cent one will do the job. The rationale for this adage is that "big" words inadvertently alienate customers, sound elitist or give the impression you're trying to cloud the issue.
Nonsense, say Simon Glickman and Julia Rubiner of Editorial Emergency, a copywriting firm with clients including Borders, Mattel and Target. Interesting vocabulary, they argue, stands out in a marketing landscape overwhelmed by vague language and meaningless buzzwords.
Does your marketing copy read like every other brochure and print ad you've seen lately? If the answer is yes, here's some advice:
Don't avoid "big" words.

Most readers won't crumble if they encounter an unfamiliar word. Creating memorable copy easily justifies the risk.

Aim for the unexpected.

Since the entire point of marketing is to stand out, avoid buzzwords like synergy, solutions-oriented and outside-the-box. "The use of buzzwords is ostensibly intended to make companies and entrepreneurs sound distinctive and strong," they write, "but it reeks of conformity and verbal meekness."
The Po!nt: "Ultimately, the fear of big words is unwarranted, because people actually love the audacious use of language," claim Glickman and Rubiner. "The world is hungry for vivid, bracing, thoughtful, sincere communication."
Source: Editorial Emergency Web site. To learn more, read "Vocab Lab: Big Words," which can be found here.

Previous Articles
Pay Attention to Your Surroundings
How to Prepare for a Media Interview
More articles