Six Spins on Six Holiday Email Marketing Traditions [Slide Show]
Sign up to gain access to thousands of marketing resources! Don't worry ... It's FREE!
Take the first step (it's free).
---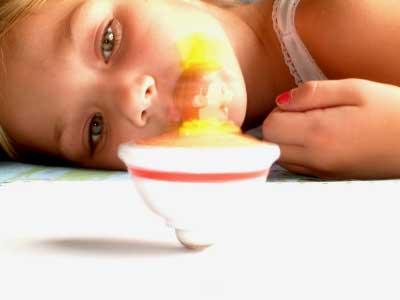 Holiday traditions are a big part of what makes the season so special. But, sometimes, even the most time-honored traditions need a little freshening up.
Holiday marketing programs are no different. Most marketers make some kind of effort to take advantage of the big buying season, but sometimes those initiatives are colder than the frigid air outside.
To really maximize your revenue this season, freshen up your campaigns by adding some new twists to your traditional holiday marketing initiatives.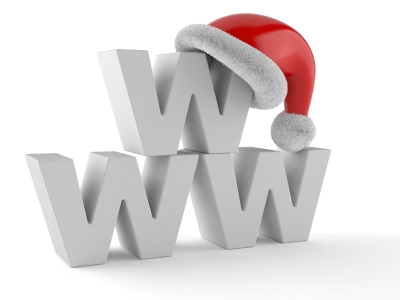 Holiday Tradition No. 1: Promote email signups on your website
The Spin: Promote your email program everywhere—on social networks, in physical stores, via mobile check-ins, and more.
During the holidays, traffic significantly increases at retail stores, on company websites, and corporate social network pages. Take advantage of the additional traffic by promoting your email program at every opportunity.
Take advantage of waits at a cash register by placing a tablet or kiosk on the counter asking shoppers for their contact information. That approach has the benefit of eliminating user errors that can occur when store clerks type in an email.
Also, add a tab to your company's Facebook page asking friends and followers to opt in to your email program. Finally, dynamically insert opt-in options in purchase email confirmations sent to customers who have not yet enrolled in your email program.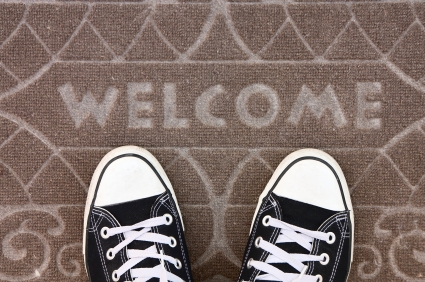 Holiday Tradition No. 2: Greet new subscribers with a welcome email
The Spin: Put them in a holiday-specific welcome program.
Neglecting to send a welcome email to new subscribers can get the relationship off to a frigid start, regardless of the time of year or temperatures outside.
Because many subscribers will likely be shopping for friends and family members rather than themselves during this time, consider asking them whom they'll be shopping for. Also, include information about shipping policies, procedures for returns, call-center hours, and other holiday-related questions. Finally, give recipients a heads-up about how frequently they'll be hearing from you.
You'll likely be emailing more this time of year, so this is a great opportunity to remind your email recipients of your value proposition and alert them to the presence of your preference center, where they can tailor your communications to their needs.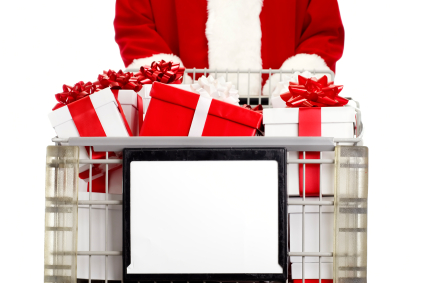 Holiday Tradition No. 3: Send a single cart recovery email a few days after abandonment
The Spin: Send a series of recovery messages, with the first email arriving within 24 hours of abandonment.
Cart-recovery messages are an excellent way to recover potentially lost revenue, especially during the holidays, when distractions are as plentiful as sweet treats. To maximize message effectiveness, don't wait too long; research conducted by the Massachusetts Institute of Technology indicated that most leads start to go cold within an hour. So try sending your first cart abandonment email within an hour or two of abandonment—or at the latest within 24 hours.
Many marketers have had good results with a three-email campaign: for example, sending the first email an hour after abandonment, the second a day after, and the third a week later. To maximize results test optimal timing and use of incentives: for example, not sending an incentive in the first email, but increasingly more aggressive offers in the final two emails in the series.
And remember to strike a personalized, service-oriented tone, asking whether the shopper had a problem at checkout and offering to complete the transaction in another channel if needed.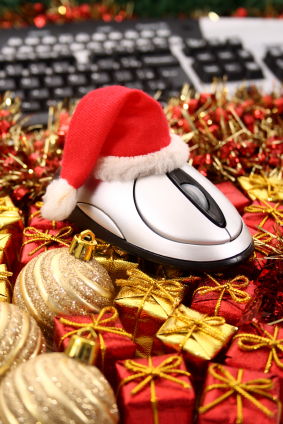 Holiday Tradition No. 4: Increase frequency to increase profits
The Spin: Increase educational content, personality, and relevance—not just frequency.
With visions of increased revenue dancing in their heads, many marketers significantly boost frequency during the holidays. Doing so can be an effective way to increase sales, but it can also bring about side effects more undesirable than an old fruitcake. To minimize spam complaints and list churn, and to make sure you don't get lost in the deluge of holiday emails, try spicing things up a bit.
To keep your communications fresh and engaging, mix educational content with traditional promotions. Consider varying content between sales-focused emails and educational messages. Also, remember to incorporate a personalized and human tone. Humor, customer reviews, and employee stories resonate with buyers.
Finally, send your emails when recipients are most likely to be in their inboxes. Implement technology that optimizes send times by analyzing recipient behavior on a rolling basis and then predicting the ideal email delivery time for each address on your list.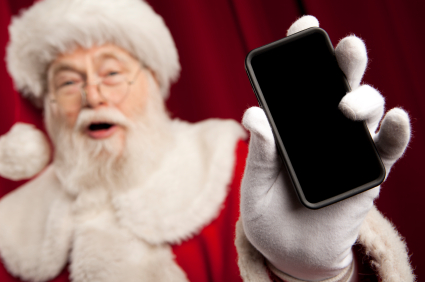 Holiday Tradition No. 5: Place social sharing links in emails
The Spin: Get "mocial" with campaigns that mix mobile, social, local, and email.
Inserting social-sharing links into your messages is a savvy way to enable subscribers to spread the holiday cheer found in all your enticing deals, awesome educational content, and fun holiday cards. But you can spread your holiday cheer even more by strategically mixing and matching mobile, social, local, and email promotions to delight your customers and grow your revenue in a hurry.
For example, you might...
Use email to invite subscribers to like you on Facebook and follow you on Twitter
Feature Twitter-only offers and social-specific contests
Send emails asking recipients to add pictures to your Facebook photo album
Send "friends and family" offers to your most loyal customers
Serve up email and social notifications about a cool check-in offer they won't want to miss
Customers and prospects will be weaving in and out of multiple online channels during the holidays, so make sure you join them every step of the way.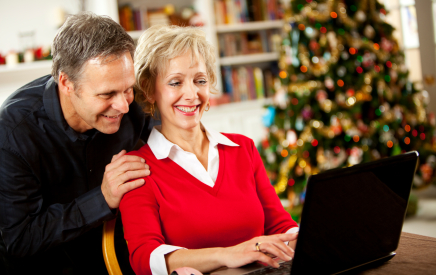 Holiday Tradition No. 6: Send a branded transactional receipt immediately after purchase
The Spin: Follow up with automated post-purchase messages to upsell, cross-sell, or enhance customer experience.
Many companies email a well-branded HTML transactional receipt immediately after purchase as a confirmation. This season, use post-purchase messages to keep the holiday spirit going strong beyond the initial purchase—and into 2012.
Setting up post-purchase messages with upsell and cross-sell recommendations based on previous buying behavior can increase your revenue in a hurry, and review requests can bulk up your content.
Automated surveys and loyalty programs triggered by a purchase can improve customer satisfaction and build stronger relationships.
And if you're really in the giving mood, incorporate post-purchase messages focused on "care" techniques specifically geared toward improving customer experience.

Loren McDonald is vice-president of industry relations at Silverpop, an email service provider for B2C marketing initiatives and B2B lead-management processes. Reach him via lmcdonald@silverpop.com.