Release Me (Please!)
April 11, 2008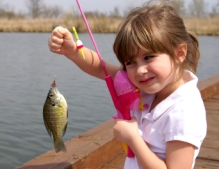 A few years ago, Tom Foremski wrote a blog post with the superb title "Die! Press Release! Die! Die! Die!" "Press releases are nearly useless," he said, citing an enormous amount of top-spin, pat-on-the-back phrases and meaningless quotes. "[They're] created by committees, edited by lawyers, and then sent out at great expense ... to reach the digital and physical trash bins of tens of thousands of journalists."
Though not everyone took such a dim view of the traditional press release, his call to re-imagine the format resonated for the folks at SHIFT Communications. And they've created the online-friendly social media press release (SMPR).
In a podcast with Paul Dunay posted at MarketingProfs' Daily Fix blog, SHIFT principal Todd Defren explains the new template's purpose: "Ultimately the [SMPR] is simply a way to both Web-ify the content that you put in a news release, and also, ideally, to socialize it. So it's about adding multimedia, making sure these things are more findable that they've ever been before in the age of Google, but also giving some community and context aspects to it as well. Letting people potentially comment on the news, or take and remix aspects of the news and put it on their own blog ... and discuss it and find it among their own friends."
Your Marketing Inspiration comes straight from Dunay: "[W]hen newspapers, magazines and other media go online, they are trying to create a conversation around a given article or topic they have written about. Why shouldn't that be the case for press releases?"

More Inspiration:
Valeria Maltoni: I Want It, Now!
Paul Williams: Launch Events: If You Build It, Will They Come?
Paul Dunay: Market to Change Customer Behavior, Not Attitudes
→ end article preview
Read the Full Article
Membership is required to access this how-to marketing article ... don't worry though, it's FREE!