MarketingProfs Store
We know your time is valuable, so our experts have created easy-to-use tools, templates, research, and "how-to" guides to help you quickly build smart, effective marketing programs. You can purchase any of these resources separately, but if you join as a PRO Member you get a 40% discount on all research and free access to all other products. So stop marketing the "hard way"—become a MarketingProfs PRO Member and get the tools you need to rapidly improve your marketing programs and your company's bottom line.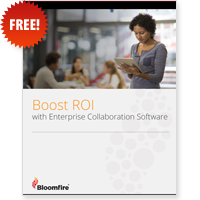 This whitepaper offers insight into how enterprise collaboration software can help you harness the collective intelligence of your company to boost productivity and business.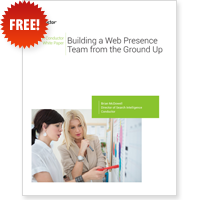 This whitepaper can help you build an agile, effective web presence management team that lets you respond to your constantly changing customers with the content they want to consume.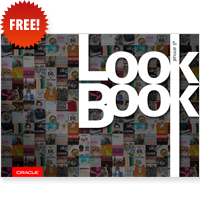 See how today's most forward-thinking brands are using innovative executions, smart content, and mobile awareness to engage and delight customers.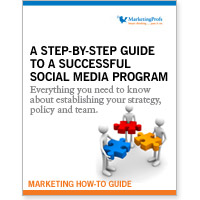 The adage "think before you speak" has now become "think before you write." In this age of instant messaging, businesses need to wield their online words thoughtfully. Check out MarketingProfs "A Step-by-Step Guide to a Successful Social Media Program" to learn how to create your social media strategy, policy and team.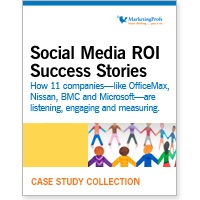 Learn how social media is changing the way we market to consumers and businesses, and how 11 companies are measuring and monitoring the success of their social media campaigns.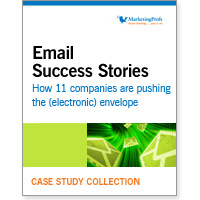 Propel your email marketing efforts beyond the subject line. This Casy Study Collection will teach you how to convert your emails into money-making machines.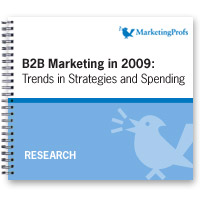 Get the truth about B2B marketing in a tough economy from people who know the business best—B2B marketers themselves. Our special report, B2B Marketing in 2009, provides the most current research on trends in strategies and spending, and how they affect your business.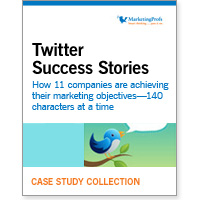 Twitter's brief tweets let you communicate with friends and family. But did you know that those 140 characters can also build your business? Read Twitter Success Stories: How 11 companies are achieving their marketing objectives, 140 characters at a time.
Search the MarketingProfs Store by Topic: