MarketingProfs Store
We know your time is valuable, so our experts have created easy-to-use tools, templates, research, and "how-to" guides to help you quickly build smart, effective marketing programs. You can purchase any of these resources separately, but if you join as a PRO Member you get a 40% discount on all research and free access to all other products. So stop marketing the "hard way"—become a MarketingProfs PRO Member and get the tools you need to rapidly improve your marketing programs and your company's bottom line.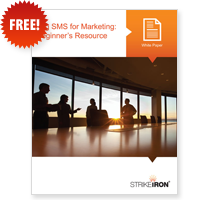 This in-depth ebook offers everything you need to know about social login and the future of consumer identity. This buyer's guide offers the basics for SMS, one of the simplest forms of communication, and how businesses can use it to interact with their customers to boost satisfaction and sales.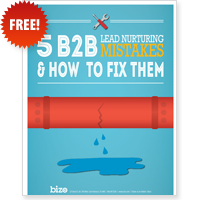 Master the lead nurturing process by understanding the five common mistakes that B2B companies make during the lead nurturing process—and practical tips for how to avoid them.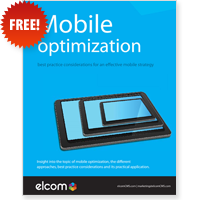 Valuable insight into mobile optimization, different approaches, best practice considerations, and practical applications for effective mobile strategies.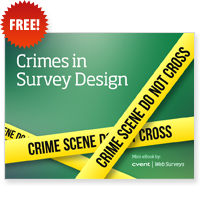 This easy-to-read ebook offers close look at the heinous crimes of survey design and how you can get on the path to survey success.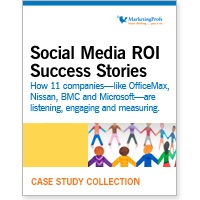 Learn how social media is changing the way we market to consumers and businesses, and how 11 companies are measuring and monitoring the success of their social media campaigns.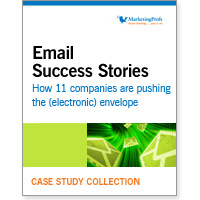 Propel your email marketing efforts beyond the subject line. This Casy Study Collection will teach you how to convert your emails into money-making machines.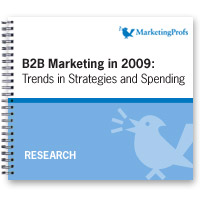 Get the truth about B2B marketing in a tough economy from people who know the business best—B2B marketers themselves. Our special report, B2B Marketing in 2009, provides the most current research on trends in strategies and spending, and how they affect your business.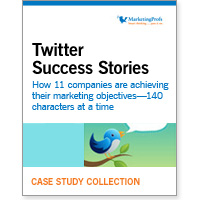 Twitter's brief tweets let you communicate with friends and family. But did you know that those 140 characters can also build your business? Read Twitter Success Stories: How 11 companies are achieving their marketing objectives, 140 characters at a time.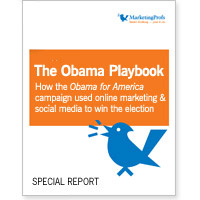 Want to create a veritable army of customer-advocates to champion your brand? The Obama Playbook: How Digital Marketing and Social Media Won the Election shows you how.
Search the MarketingProfs Store by Topic: