MarketingProfs Store
We know your time is valuable, so our experts have created easy-to-use tools, templates, research, and "how-to" guides to help you quickly build smart, effective marketing programs. You can purchase any of these resources separately, but if you join as a PRO Member you get a 40% discount on all research and free access to all other products. So stop marketing the "hard way"—become a MarketingProfs PRO Member and get the tools you need to rapidly improve your marketing programs and your company's bottom line.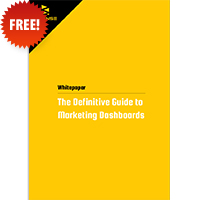 Download this free guide to learn the five secrets to creating powerful and effective marketing dashboards.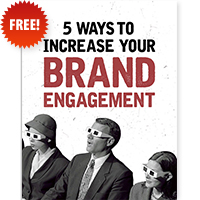 Download this interactive guide to learn how increase brand engagement.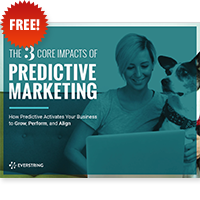 Download this free, ultimate guide to learn to learn the value of social selling, who owns it, and how to implement it to achieve optimal organizational alignment and social selling success.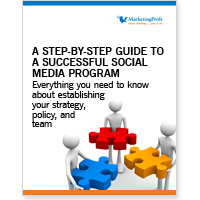 This 14-step guide will teach you best-practices for garnering social media buy-in, determining strategy, developing a corporate policy, preparing your workforce, creating a strong presence for your brand, keeping fans and followers engaged (and happy), and handling any bumps along the way.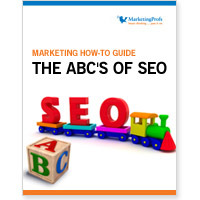 Why SEO? Because the majority of online experiences—including those of your customers and prospects—begin with search. This 38-page guide will teach you just about everything you need to know about SEO from how to win top rank in Google's search results to which keywords you should target and why.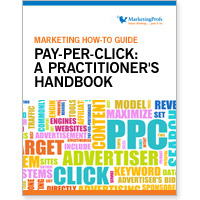 PPC marketing is one of the most popular online methods of getting information to customers quickly so you can sell your products and services. This 29-page how-to guide will walk you through the ins and outs of PPC so you can use it to its fullest potential.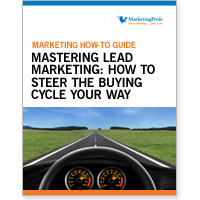 This 33-page guide explains how to engage prospects earlier in the process and steer them into your company's direction in a way that supports prospects' research and decision-making processes. You'll learn 16 "road rules" for lead marketing success in the digital age and you'll get a graphic road map of the B2B buyer's journey.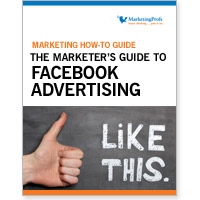 Facebook is not only the leading advertising platform among social media sites, it's officially the largest publisher of online display ad impressions. This 35-page guide will give you a 10-step process for getting started with Facebook Ads the right way, so you can get the most out of your investment.
Search the MarketingProfs Store by Topic: