MarketingProfs Store
We know your time is valuable, so our experts have created easy-to-use tools, templates, research, and "how-to" guides to help you quickly build smart, effective marketing programs. You can purchase any of these resources separately, but if you join as a PRO Member you get a 40% discount on all research and free access to all other products. So stop marketing the "hard way"—become a MarketingProfs PRO Member and get the tools you need to rapidly improve your marketing programs and your company's bottom line.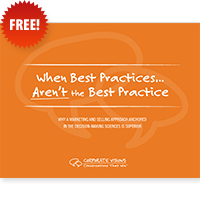 Download this fascinating free guide to discover how to leverage the decision-making sciences to break away from "best practices" and deliver more compelling stories that convince your prospects to choose you.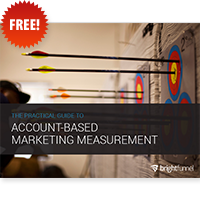 Download this free practical guide to Account-Based Marketing Measurement.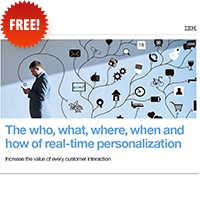 Download this free guide to learn everything you need to know about real-time personalization.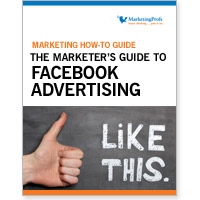 Facebook is not only the leading advertising platform among social media sites, it's officially the largest publisher of online display ad impressions. This 35-page guide will give you a 10-step process for getting started with Facebook Ads the right way, so you can get the most out of your investment.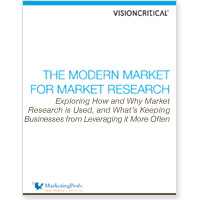 Market research is no longer a tactic isolated to the largest corporations with the biggest budgets. The data in this report reveals a clear disconnect between businesses' appetite for customer information and the budget and execution they use to acquire it. This report explores that further and dives into several other interesting revelations.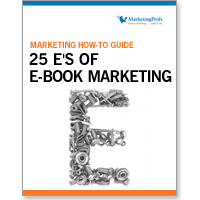 E-books have evolved. As a marketer, it's your responsibility to keep up. That's why we've put together this e-book. It spells out how marketers from all industries can use e-books to catalyze their business and marketing objectives and maximize engagement, loyalty, and advocacy.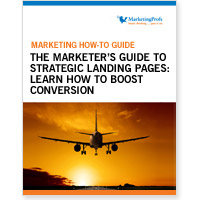 You have only a matter of seconds to make a good impression and convince prospects to stay on your site. This 39-page report highlights why landing pages are important, what makes a great landing page, how to integrate them into your marketing mix, and how to get organizational buy-in.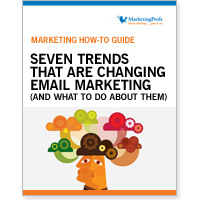 The growth of social and mobile technologies has created new habits, attitudes, and assumptions. These things haven't demolished email, but they've changed the environment in which it exists. This 38-page report highlights recent changes and the steps email marketers need to take to keep up and generate positive returns.
Search the MarketingProfs Store by Topic: