MarketingProfs Store: Advertising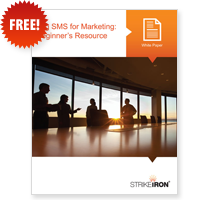 This in-depth ebook offers everything you need to know about social login and the future of consumer identity. This buyer's guide offers the basics for SMS, one of the simplest forms of communication, and how businesses can use it to interact with their customers to boost satisfaction and sales.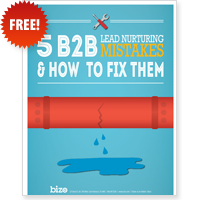 Master the lead nurturing process by understanding the five common mistakes that B2B companies make during the lead nurturing process—and practical tips for how to avoid them.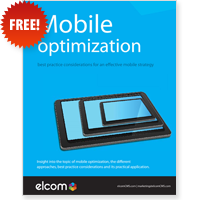 Valuable insight into mobile optimization, different approaches, best practice considerations, and practical applications for effective mobile strategies.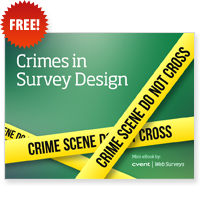 This easy-to-read ebook offers close look at the heinous crimes of survey design and how you can get on the path to survey success.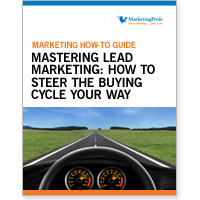 This 33-page guide explains how to engage prospects earlier in the process and steer them into your company's direction in a way that supports prospects' research and decision-making processes. You'll learn 16 "road rules" for lead marketing success in the digital age and you'll get a graphic road map of the B2B buyer's journey.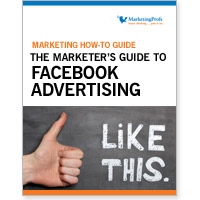 Facebook is not only the leading advertising platform among social media sites, it's officially the largest publisher of online display ad impressions. This 35-page guide will give you a 10-step process for getting started with Facebook Ads the right way, so you can get the most out of your investment.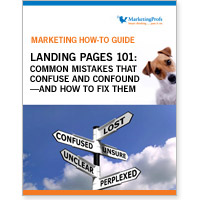 Landing pages are an integral part of your marketing mix that can drive revenue, increase efficiency and create the ultimate brand experience. Landing Pages 101: Common Mistakes that Confuse and Confound—And How to Fix Them is a step-by-step guide.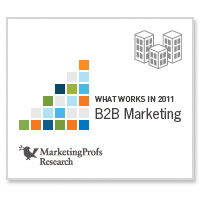 With more budget constraints than ever, resources must go to strategies and tactics that deliver results. Which ones do? Our must-read What Works in 2011: B2B Marketing features original research and insights (based on January 2010 data) into which tactics work best and which just fall flat.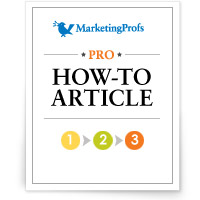 The right message, even if delivered via a suboptimal media mix, can have significantly more impact on a campaign's returns than the most effective media mix delivering a suboptimal ... more
Search the MarketingProfs Store by Topic: