MarketingProfs Store: Content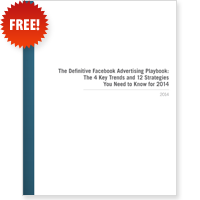 This playbook examines key trends and strategies to help you maximize your Facebook advertising efforts in 2014.
This 30-page guide covers a four-point conversion strategy for ensuring your content is seen, found, and consumed, with detailed information on where to distribute, how to promote, and how to repurpose your content for the win.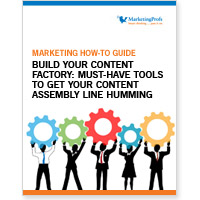 To be successful in content marketing, you need fresh, relevant, and tasty content—like, NOW. But, these days, good content is just not good enough. You need great content, and you need to churn it out. Becoming a finely tuned content creating machine isn't too difficult: just eat, sleep, and drink content creation.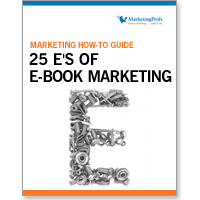 E-books have evolved. As a marketer, it's your responsibility to keep up. That's why we've put together this e-book. It spells out how marketers from all industries can use e-books to catalyze their business and marketing objectives and maximize engagement, loyalty, and advocacy.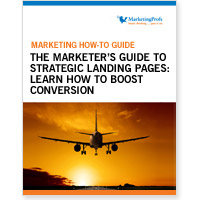 You have only a matter of seconds to make a good impression and convince prospects to stay on your site. This 39-page report highlights why landing pages are important, what makes a great landing page, how to integrate them into your marketing mix, and how to get organizational buy-in.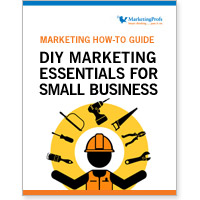 Learn everything you need to know to grow your small business—from taglines, to marketing plans, to websites, and more—in our handy, 65-page guide, DIY Marketing Essentials for Small Business. Consider it your secret weapon for small business success (or domination, for that matter).
Search the MarketingProfs Store by Topic: