MarketingProfs Store: Content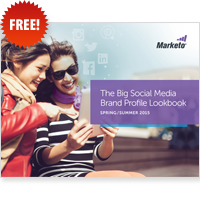 See what your favorite brands have been up to on Facebook, Twitter, LinkedIn, and other popular platforms in this collection of inspired social visuals, profiles, and advertising.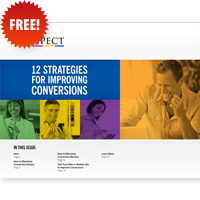 This ebook explores 12 strategies for maximizing conversion drivers and minimizing conversion barriers on your B2B website.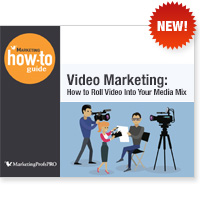 In this 16-page guide, we'll explore the benefits of video marketing, the variety of video formats, and how to make video on a budget. We'll also look at how to use social media with video and strategies for cashing in on video.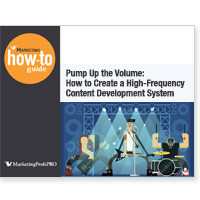 In this 27-page guide, you'll learn how to establish an effective system for pumping out more content using the resources already at your disposal.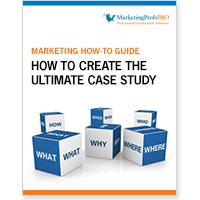 In this 28-page guide, you'll be given an 8-step plan for creating the ultimate case study—one that will meet your prospect's needs, and in turn, help you get the results you want.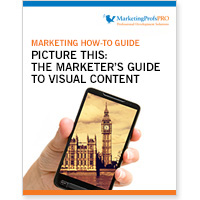 In this 21-page guide, you'll discover how visual content is upending the way brands communicate with their customers—and which brands are doing it best.
This 30-page guide covers a four-point conversion strategy for ensuring your content is seen, found, and consumed, with detailed information on where to distribute, how to promote, and how to repurpose your content for the win.
Search the MarketingProfs Store by Topic: