MarketingProfs Store: Customer Relationships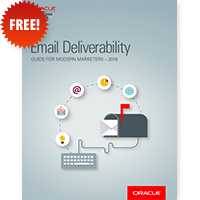 Downlod this free, comprehensive guide to learn how to get your messages into the inbox and read.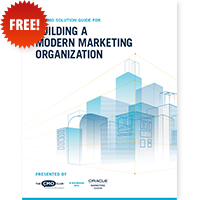 Download this free guide to learn how 20 top CMOs are transforming their marketing organizations to meet the demands of the modern digital age -- and how you can too.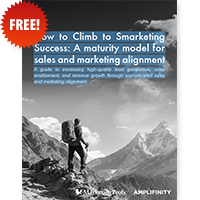 Download this free to guide to learn how to increase high-quality lead generation, sales enablement, and revenue growth through sophisticated sales and marketing alignment (smarketing).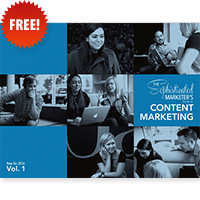 Are you ready to take your content to the next level? Devour this free comprehensive guide to discover the path to content marketing enlightenment.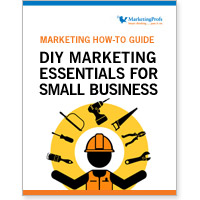 Learn everything you need to know to grow your small business—from taglines, to marketing plans, to websites, and more—in our handy, 65-page guide, DIY Marketing Essentials for Small Business. Consider it your secret weapon for small business success (or domination, for that matter).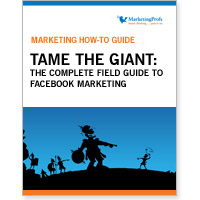 MarketingProfs' 55-page How-To Guide, Tame the Giant: The Complete Field Guide to Facebook Marketing, provides insights into the Facebook audience, strategies for engagement, tactics and tools for success, and loads of real-life examples.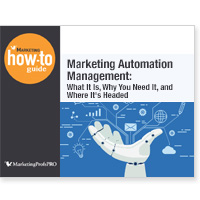 Marketing automation can have a big impact on your sales and marketing efforts. Learn the ins and outs of marketing automation capabilities, how to make the best use of them, and resources for selecting the best system for you with MarketingProfs' Marketing Automation Management: Basics & Best Practices guide.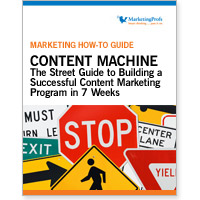 MarketingProfs' 29-page How-To Guide, CONTENT MACHINE: The Street Guide to Building a Successful Content Marketing Program in 7 Weeks, provides a week-by-week agenda for launching your content marketing program using a strategic, systematic process.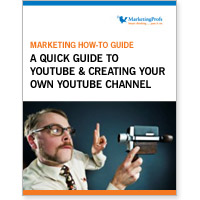 YouTube is an easy-to-use and inexpensive media platform with a gigantic reach. Learn how you can use YouTube to create awareness for your brand and connect with interested views with A Quick Guide to YouTube & Creating Your Own YouTube Channel.
Search the MarketingProfs Store by Topic: