MarketingProfs Store: Marketing Strategy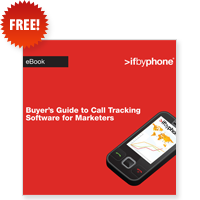 This fact-filled buyer's guide is designed to help marketers make an informed decision when selecting a call tracking vendor.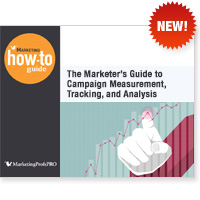 In this 23-page guide, you'll learn how to prove the success of your campaign by understanding measurement, tracking, and analysis.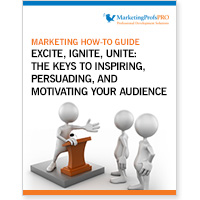 This 25-page guide will teach you how to excite, ignite, and unite your audience, however big or small, so that they'll be inspired, persuaded, and motivated to move forward with your recommendations.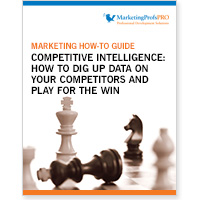 This 10-page mini-guide will allow you to dig in and learn how to think strategically about your competitors' next moves and the most effective ways to respond and stay one step ahead.
This guide is for marketers who are stumped at just how to go about collecting and making good use of social media data. You'll learn how to get your arms around your data and how to apply it to better engage your target audience and convert prospects to customers.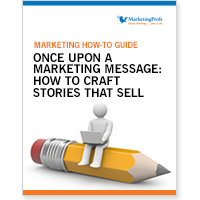 This 27-page guide will teach you step-by-step how to choose an appropriate story for your audience and goal, and tell it in a way that captures their hearts and minds.
Search the MarketingProfs Store by Topic: