MarketingProfs Store: Marketing Strategy
This insightful whitepaper outlines how activation programs can help marketers wake sleeping subscribers and take their customer engagement to the next level.
This valuable whitepaper can help you bridge the gap between marketing strategy and IT reality to improve web performance and user experiences.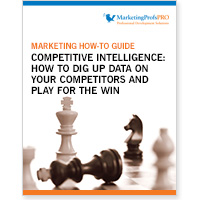 This 10-page mini-guide will allow you to dig in and learn how to think strategically about your competitors' next moves and the most effective ways to respond and stay one step ahead.
This guide is for marketers who are stumped at just how to go about collecting and making good use of social media data. You'll learn how to get your arms around your data and how to apply it to better engage your target audience and convert prospects to customers.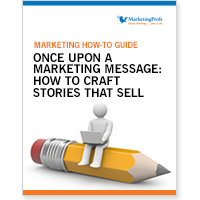 This 27-page guide will teach you step-by-step how to choose an appropriate story for your audience and goal, and tell it in a way that captures their hearts and minds.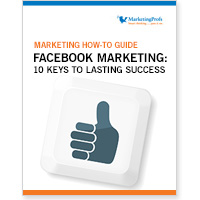 It seems like every time we figure things out on Facebook, Zuck and the gang change it up and throw a monkeywrench in the works. We've had enough and have decided to do something about it. No, we're not ditching Facebook. We've found the source of lasting Facebook success, and we've decided to share it with you.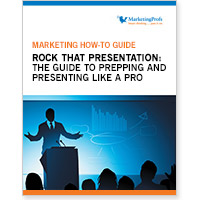 Presentations can be highly persuasive tools for influencing decisions, as well as for obtaining compliance. But the information you present, and how you present it, must be interesting enough for your audience to pay attention and hear your message—an honor that doesn't come as easily as you may think. We're here to help!
Search the MarketingProfs Store by Topic: