MarketingProfs Store: Web Sites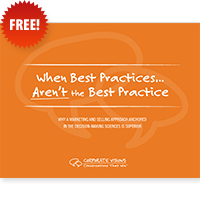 Download this fascinating free guide to discover how to leverage the decision-making sciences to break away from "best practices" and deliver more compelling stories that convince your prospects to choose you.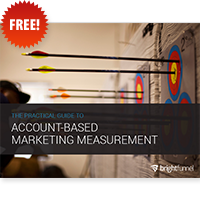 Download this free practical guide to Account-Based Marketing Measurement.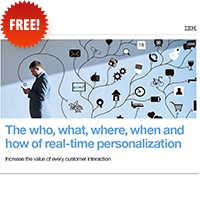 Download this free guide to learn everything you need to know about real-time personalization.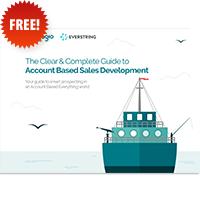 Download this free comprehensive guide to discover everything you need to know about smart prospecting in an Account Based everything world.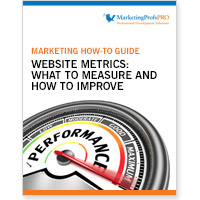 In this 27-page guide, you'll learn how to focus on the website data that matters most when you're intent on getting the most from your website—specifically, that which concerns website traffic, the visitor journey, visitor engagement, and conversions. It covers the various metrics to track in order to assess your website's performance in these areas and offers actionable tips for improving those results.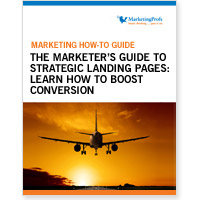 You have only a matter of seconds to make a good impression and convince prospects to stay on your site. This 39-page report highlights why landing pages are important, what makes a great landing page, how to integrate them into your marketing mix, and how to get organizational buy-in.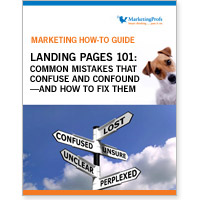 Landing pages are an integral part of your marketing mix that can drive revenue, increase efficiency and create the ultimate brand experience. Landing Pages 101: Common Mistakes that Confuse and Confound—And How to Fix Them is a step-by-step guide.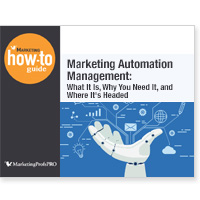 Marketing automation can have a big impact on your sales and marketing efforts. Learn the ins and outs of marketing automation capabilities, how to make the best use of them, and resources for selecting the best system for you with MarketingProfs' Marketing Automation Management: Basics & Best Practices guide.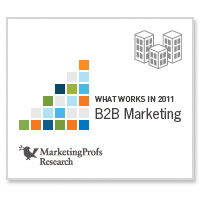 With more budget constraints than ever, resources must go to strategies and tactics that deliver results. Which ones do? Our must-read What Works in 2011: B2B Marketing features original research and insights (based on January 2010 data) into which tactics work best and which just fall flat.
Search the MarketingProfs Store by Topic: