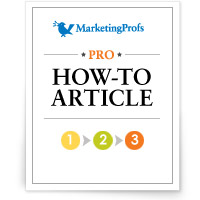 How to Avoid Getting Snookered by Email Marketing
You are a business manager that wants to stay up on marketing, so you get an email message that says:
MarketingProfs.com will EXPLODE your marketing know-how with SECRETS only we can provide. Our articles, written by world famous, best-selling authors and consultants for the world's top companies can show you the way to MAKE MILLIONS. Get our incredible marketing tip-sheet, and use our secret principles on your site. Our bleeding edge know-how can bring you success beyond your wildest dreams. Get a hit counter and you'll go dizzy watching it spin as customers flock to your site.
Sound enticing? Well, it's designed to be. The problem is that you may be reading into these ads and inferring that the companies that write them deliver more than what they actually claim. Advertisers have long been aware of a number of devious little tactics that make us believe what we want to hear while still letting them keep their noses clean (e.g., not engaging in outright deception). In fact, you might do this yourself, but if you're personally not interested in being deceived (especially when you're a buyer) then you need to be aware of how these tactics work -- else you'll risk getting snookered by advertising.
PUFFERY
Purchase today to read the full how-to article ...
This is just one of over 4000 marketing downloads, templates, guides, research reports, surveys, case studies and how-to articles INCLUDED with PRO Membership. Sign up today