MarketingProfs Store: Guides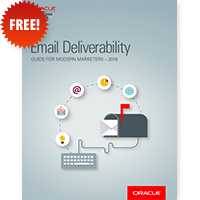 Downlod this free, comprehensive guide to learn how to get your messages into the inbox and read.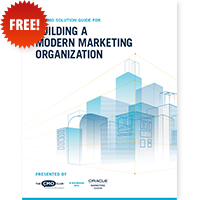 Download this free guide to learn how 20 top CMOs are transforming their marketing organizations to meet the demands of the modern digital age -- and how you can too.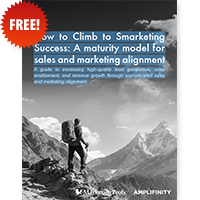 Download this free to guide to learn how to increase high-quality lead generation, sales enablement, and revenue growth through sophisticated sales and marketing alignment (smarketing).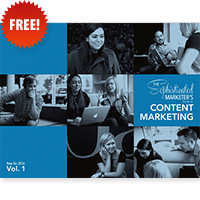 Are you ready to take your content to the next level? Devour this free comprehensive guide to discover the path to content marketing enlightenment.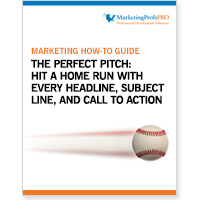 In this 33-page guide, we'll cover how to get those players into the best shape for winning over your audience. You'll learn strategic insights and actionable tips that you can immediately start using to up your game and improve your results.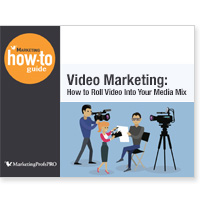 In this 16-page guide, we'll explore the benefits of video marketing, the variety of video formats, and how to make video on a budget. We'll also look at how to use social media with video and strategies for cashing in on video.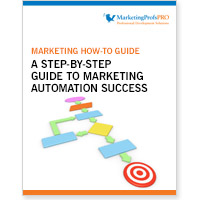 In this 24-page guide, you'll learn step-by-step what to do to effectively plan, prepare, implement, assess, and improve your marketing automation program for optimal results.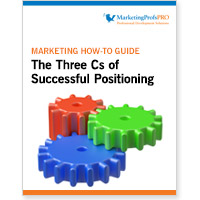 In this 15-page guide, you'll learn how to research the three Cs, their importance, and their impact on the positioning process. Just as positioning is the foundation for successful marketing, understanding the three Cs is the foundation for a positioning strategy that will set you apart from your competitors.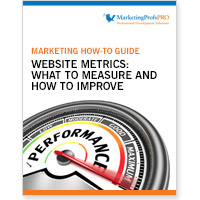 In this 27-page guide, you'll learn how to focus on the website data that matters most when you're intent on getting the most from your website—specifically, that which concerns website traffic, the visitor journey, visitor engagement, and conversions. It covers the various metrics to track in order to assess your website's performance in these areas and offers actionable tips for improving those results.
Search the MarketingProfs Store by Topic: