MarketingProfs Store: Guides
Download this informative video recording to find out how to create content that will engage your best prospects and boost conversions.
Download this insightful whitepaper to learn how to enable real-time intervention that drives customer conversions.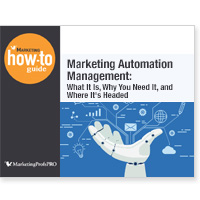 Marketing automation can have a big impact on your sales and marketing efforts. Learn the ins and outs of marketing automation capabilities, how to make the best use of them, and resources for selecting the best system for you with MarketingProfs' Marketing Automation Management: Basics & Best Practices guide.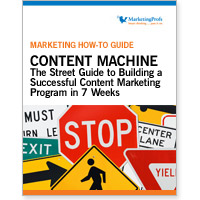 MarketingProfs' 29-page How-To Guide, CONTENT MACHINE: The Street Guide to Building a Successful Content Marketing Program in 7 Weeks, provides a week-by-week agenda for launching your content marketing program using a strategic, systematic process.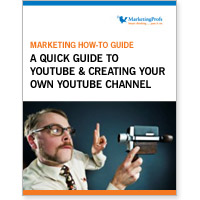 YouTube is an easy-to-use and inexpensive media platform with a gigantic reach. Learn how you can use YouTube to create awareness for your brand and connect with interested views with A Quick Guide to YouTube & Creating Your Own YouTube Channel.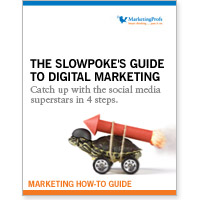 Feel like the digital marketing race began without you? Don't worry—you can still catch up to the social media superstars. The Slowpoke's Guide to Digital Marketing puts rocket fuel in your engine to propel your digital marketing campaigns.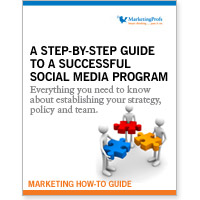 The adage "think before you speak" has now become "think before you write." In this age of instant messaging, businesses need to wield their online words thoughtfully. Check out MarketingProfs "A Step-by-Step Guide to a Successful Social Media Program" to learn how to create your social media strategy, policy and team.
Search the MarketingProfs Store by Topic: