MarketingProfs Store: Guides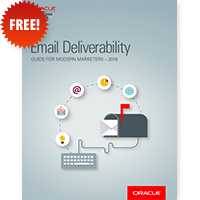 Downlod this free, comprehensive guide to learn how to get your messages into the inbox and read.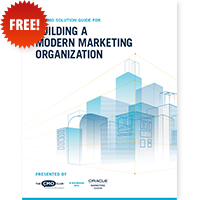 Download this free guide to learn how 20 top CMOs are transforming their marketing organizations to meet the demands of the modern digital age -- and how you can too.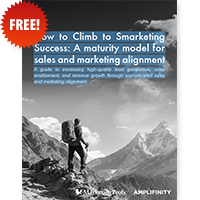 Download this free to guide to learn how to increase high-quality lead generation, sales enablement, and revenue growth through sophisticated sales and marketing alignment (smarketing).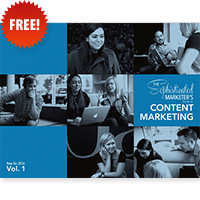 Are you ready to take your content to the next level? Devour this free comprehensive guide to discover the path to content marketing enlightenment.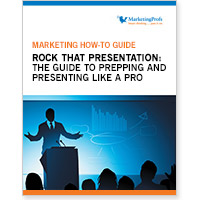 Presentations can be highly persuasive tools for influencing decisions, as well as for obtaining compliance. But the information you present, and how you present it, must be interesting enough for your audience to pay attention and hear your message—an honor that doesn't come as easily as you may think. We're here to help!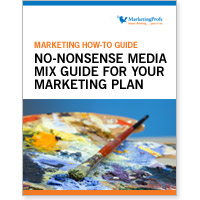 This 36-page guide will give you the information you need to make informed decisions about your media mix for your marketing plan and your marketing campaigns. You'll learn how to best reach your target audience (while working within the boundaries of your budget), the pros and cons of various media, and much more!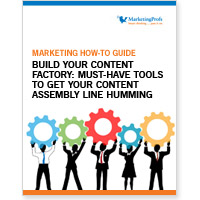 To be successful in content marketing, you need fresh, relevant, and tasty content—like, NOW. But, these days, good content is just not good enough. You need great content, and you need to churn it out. Becoming a finely tuned content creating machine isn't too difficult: just eat, sleep, and drink content creation.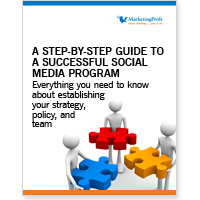 This 14-step guide will teach you best-practices for garnering social media buy-in, determining strategy, developing a corporate policy, preparing your workforce, creating a strong presence for your brand, keeping fans and followers engaged (and happy), and handling any bumps along the way.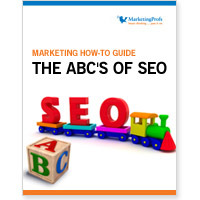 Why SEO? Because the majority of online experiences—including those of your customers and prospects—begin with search. This 38-page guide will teach you just about everything you need to know about SEO from how to win top rank in Google's search results to which keywords you should target and why.
Search the MarketingProfs Store by Topic: