The Fast and the Frustrated: How to Get Your Content to Market Faster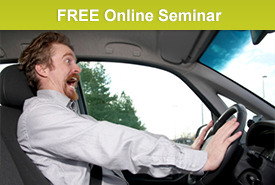 Presenters:

Jay Baer, Brent Bird

Moderator:

Laura Forer

Sponsor:

Workfront

Broadcast:

Tue, Aug 15, 2017, 1pm ET

Length:

45 minutes

Rating:
Marketing is all about competition. In today's fast-paced world of winning over customers, speed and predictability matter. The problem many marketers face is that the more they push on the accelerator, the more they fall behind. The pressure is on, and systems are failing because working in an environment of scattered or non-existent processes is causing an unmanageable workload. These challenges make it impossible to stay on track and enable your team to do their best work.
Join us for this free seminar to learn how to get your workload back under control, get your content to market faster, and take back your life.
To follow the conversation on Twitter, use the hashtag #MarketersRule.
Presenters

Jay Baer is the president of Convince & Convert, a consulting firm that helps the world's most iconic brands like The United Nations, Nike, 3M, and Oracle use technology to gain a competitive advantage. Jay has created five multi-million dollar companies, and was recently inducted into the Word of Mouth Marketing Hall of Fame. He is a New York Times best-selling author of five books and the host of the acclaimed Social Pros podcast.



Brent Bird is the director of solutions marketing for Workfront, where he leads go-to-market research and content marketing strategy. He has worked with hundreds of global marketing teams and agencies to help them effectively manage their workload and control chaos. Brent has spent the majority of his career marketing enterprise software solutions, but he has also spent time in advertising, broadcasting, and copywriting.

Who Should Attend?
Marketers who constantly feel behind and who are ready to implement changes that will allow them to do their best work.
What Will You Learn?
How to ensure quality work through the standardization of four key "must-dos"
How to take back your time for creativity and innovation by implementing the right course corrections
How to decrease time to market and increase on-time delivery by implementing steps to help you manage the end-to-end workflow—from idea to delivery
About Our Sponsor:
Workfront is a cloud-based marketing project management solution that helps marketing departments, creative teams, and agencies conquer the chaos of excessive email, redundant status meetings, and disconnected tools. Unlike other tools, Workfront is a centralized, easy-to-adopt solution for managing and collaborating on all creative work through the entire work lifecycle.
Questions?
Call our PRO Hotline: (866) 557-9625