Blogs: What Every Marketer Needs to Know Now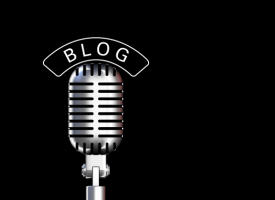 Presenter:

B.L. Ochman

Moderator:

Roy Young

Broadcast:

Thu., Dec. 16, 2004, 12pm ET (9am PT)

Length:

90 minutes

Rating:
Companies ranging from IBM and Microsoft to Jones Soda and Stonyfield Yogurt are using blogs as effective marketing tools. See what they're blogging about, hear what they've learned from blogging and learn whether blogging can help your company.

Is blogging just an overblown fad or a revolutionary new medium you can't afford to ignore? B.L. Ochman, noted Internet strategist, PR guru and influential blogger gives you straight talk about blogging. She supplies more than 25 examples of successful business blogs; provides advice on what to blog about and why; explains why blogging is not for everyone and offers dozens of resources you can use immediately.

Robert W. Bly, author, The Complete Idiot's Guide to Direct Marketing, said this about B.L. Ochman, "For anyone, and especially non-bloggers like me, Ochman's new report demystifies blogging, showing novices how to do blogs correctly and the mistakes to avoid. Highly recommended."
Presenter

B.L. Ochman is an award-winning Internet marketing strategist, blogger, blogging consultant and sought after corporate speaker. She is President of whatsnextonline.com.

Since 1995, she has created dynamic marketing/PR and search engine strategy for companies doing business online. Previously, Ochman ran an award-winning New York PR firm that she grew to one of the 100 largest independent PR firms in the US.
Her Internet marketing successes include Internet strategy consultation for Ford Motors, IBM, Biomerica Corporation, and Thomas Register.
She is the author of the soon-to-be-released book, Plugged In PR. Her articles on Internet marketing and public relations strategy are published regularly online in Marketing Profs, Expert PR, and many others and offline in On Wall Street Magazine, PR Reporter, Ballyhoo, and The Strategist (Public Relations Society of America quarterly,) among others.
Who Should Attend?
Marketing professionals at all levels in all industries.
What Will You Learn?
How having a blog can help your company
The advantages, risks and pitfalls of blogging
What Mattel, Sega, Microsoft and others have learned from their marketing blogs
The role blogs can play in generating word-of-mouth
How blogs can improve your search engine placement
How blogs differ from web sites, mail lists, forums
Writing styles and recommended software
Who should blog for your company
Online resources to help you build readership
How do decide whether to advertise on blogs
Why blogs are such a powerful tool for customer insight
Opinion leader blogs you should know
Register Now!
You have two choices. You can pay as you go, buying single sessions that interest you. Or you can buy a PRO membership, and attend all our new PRO seminars and Take 10 webcasts over the next year, plus watch hundreds more from our library on-demand.
Questions?
Call our PRO Hotline: (866) 557-9625