The Twelve Laws of Customer Loyalty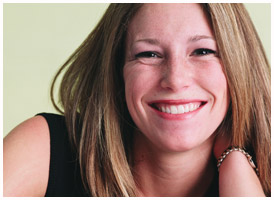 Presenter:

Jill Griffin

Moderator:

Roy Young

Broadcast:

Thu., Sep. 23, 2004, 12pm ET (9am PT)

Length:

90 minutes

Rating:
As you read this, one of your best customers is about to walk. What can you do to stop customer churn and, instead, ignite loyalty? One key strategy is found in the fact that customer loyalty is built in stages over time and each of these loyalty stages carries a different customer experience requirement. Couple that with the fact that new research suggests that 95% of customer decision making happens in the unconscious mind, and it's easy to see why winning today's loyalty game demands much more than "amped up" customer service solutions.

Winning today's fickle buyer requires thinking like a customer. The Twelve Laws of Loyalty will take you there.
Presenter

Jill Griffin is author of the internationally-published business best seller, Customer Loyalty: How to Earn It, How to Keep It. This book has been named to Harvard Business School's "Working Knowledge" list of recommended books. Ms. Griffin is co-author of Customer Winback: How to Recapture Lost Customers and Keep Them Loyal, named one the "30 Best Business Books of 2002" by Soundview Executive Book Summaries. Her two books serve as textbooks for the MBA and undergraduate courses on customer management at the University of Texas McCombs School of Business.

Ms. Griffin sits on the Board of Directors for Luby's Corporation, a publicly-held company with 150 restaurant locations throughout the southwest. In her early career, she served as senior brand manager for RJR/Nabisco's largest brand and distinguished herself as one of the youngest brand managers in the corporation's history.
In 1988, Ms. Griffin founded the Austin-based Griffin Group with one simple mission: Help clients build fiercely loyal customers. Clients served include Dell Computer, Radisson Hotels, Sprint, Deloitte Touche, Raytheon Aircraft, Ford Motor Company, Microsoft and Scotland's Department of Tourism.
Who Should Attend?
Marketing professionals at all levels in all industries.
What Will You Learn?
The #1 law of customer loyalty and why you will never win without it
The six stages of loyalty and those triggers and traumas you must manage to transform would-be terrorists into customer advocates
Why customer decision making is not a logical process--emotions also play a huge role and how your customer loyalty strategies can address this reality
Your customer's decision making ladder and the loyalty penalties a vendor pays for climbing too fast or too slow
Every customer's three unspoken questions and how to use the Laws of Loyalty to get your answers right
Why first time customers don't return and the essential customer experience cues to ensure they do
How to heal your lost customer's disappointing memories and plant new experiences that rekindle loyalty
The latest lessons on loyalty from firms you know (and some you don't)
Register Now!
You have two choices. You can pay as you go, buying single sessions that interest you. Or you can buy a PRO membership, and attend all our new PRO seminars and Take 10 webcasts over the next year, plus watch hundreds more from our library on-demand.
Questions?
Call our PRO Hotline: (866) 557-9625