Search Marketing Essentials for Online Retailers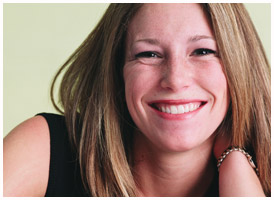 Presenters:

Stephan Spencer, George Michie

Broadcast:

Thu., Feb. 8, 2007, 12pm ET (9am PT)

Length:

90 minutes

Rating:
Your search marketing programs - both organic and paid - are in decent shape, but now you need to take both to the next level. Where should you invest additional resources in SEO? How can you spend more on PPC and still generate healthy sales? How can you evaluate the state of your current programs? How can you assess the potential for additional growth? What strategies and tactics should you implementing next?

Stephan Spencer and George Michie will share their expertise and tips for advanced search marketing, specific to the unique challenges that e-commerce marketers face. Stephan Spencer is a long-respected expert in search marketing and founder and President of Netconcepts. George Michie, a paid search veteran since the industry's beginning, is Vice President of Client Services for The Rimm-Kaufman Group.
Presenters

Stephan Spencer is the founder and president of Netconcepts, a full-service interactive agency with specialization in search engine optimization, e-commerce, email marketing, and Web site auditing. Clients include AOL, REI, Home Shopping Network, Verizon SuperPages.com, Gorton's Seafood, Cabela's, and others.

For over eleven years, Stephan has been implementing tools and techniques to create dynamic, personalized, community-building web sites. He is a frequent speaker at Internet conferences around the globe, and has made presentations at events in Berlin, London, Toronto, Santiago, Auckland, New York, Chicago, San Francisco, Los Angeles, and numerous other venues.
Stephan is a Senior Contributor for MarketingProfs and a columnist for Practical eCommerce. He's contributed to DM News, Multichannel Merchant, Catalog Success, Unlimited, Catalog Age, NZ Marketing, and the now-defunct U.S. magazine Building Online Business.

George Michie joined the Rimm-Kaufman Group as VP, Client Services in 2003. As head of RKG's Client Services team, Michie is responsible for ensuring that RKG clients receive excellent service and results. Michie leads a skilled department of Account Managers and Team Leaders who work together to make RKG's clients successful. Michie also manages RKG's vendor relations efforts.

Michie contributes extensively to RKG's strategy and to the continuous strengthening of RKG's technology platform.
Michie speaks at industry conferences and guest lectures at the University of Virginia's McIntire School of Commerce. Michie has been profiled in Catalog Success magazine and contributed a case study for Jim Lenskold's book, Marketing ROI.
Prior to joining RKG, Michie worked as Manager of Marketing Systems at Crutchfield Corporation. There, he worked on the multi-channel allocation problem, determining appropriate credit allocation for untracked new customers coming in by web, call centers, mail, and stores. Michie had primary responsibility for Crutchfield's list rental and alternative media programs.
Who Should Attend?
Marketing professionals in online retailing.
What Will You Learn?
Online acquisition economics
Budgeting and planning for paid and organic search
Strategies for competition with larger, better-funded competitors
Strategies for your key search phrases from the "head" of the search distribution
Strategies for the "long tail" of your search distribution
When it may make sense to outsource elements of your search marketing effort, and when it may not
The current legal and marketing issues surrounding use of trademarks and brand names.
Register Now!
You have two choices. You can pay as you go, buying single sessions that interest you. Or you can buy a PRO membership, and attend all our new PRO seminars and Take 10 webcasts over the next year, plus watch hundreds more from our library on-demand.
Questions?
Call our PRO Hotline: (866) 557-9625