MarketingProfs Store
We know your time is valuable, so our experts have created easy-to-use tools, templates, research, and "how-to" guides to help you quickly build smart, effective marketing programs. You can purchase any of these resources separately, but if you join as a PRO Member you get a 40% discount on all research and free access to all other products. So stop marketing the "hard way"—become a MarketingProfs PRO Member and get the tools you need to rapidly improve your marketing programs and your company's bottom line.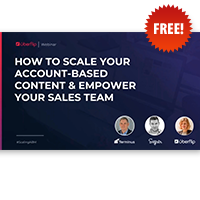 View this on-demand webinar to gain key insights into leveraging and streamlining Account-Based Content.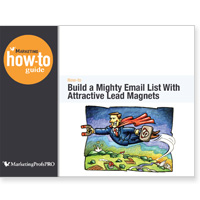 In this 36-page guide, you'll learn about lead magnets, how they can make your marketing more magnetic, and how you can use them to build a higher quality email list that delivers more business.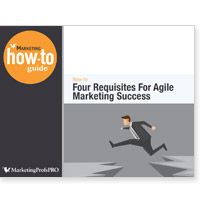 In this 36-page guide, we'll run through four requisites for agile marketing success—the right attitude, the voice of the customer, "flow-jo" (flow mojo), and teamwork—along with a myriad of tips for putting it all into motion.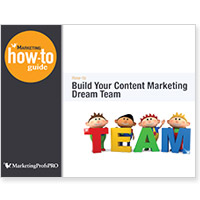 In this 22-page guide, we'll explain how to identify the key hires you need to get your content marketing dream team started, how to add players to the bench from some unexpected places, and what skills will be required of the people you hire.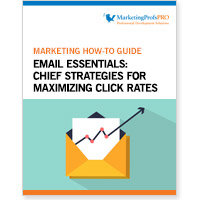 This 32-page guide will teach you how to optimize your email efforts to maximize your clickthrough rates. You'll walk away ready to tackle your next email campaign!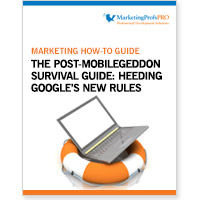 This 24-page guide will teach you how to optimize your website for mobile so that your home base can be badged "mobile friendly" and earn the search rank it deserves.
Search the MarketingProfs Store by Topic: