MarketingProfs Store: General Management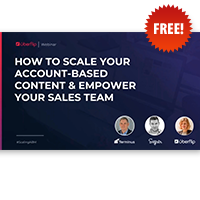 View this on-demand webinar to gain key insights into leveraging and streamlining Account-Based Content.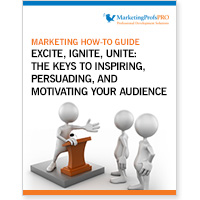 This 25-page guide will teach you how to excite, ignite, and unite your audience, however big or small, so that they'll be inspired, persuaded, and motivated to move forward with your recommendations.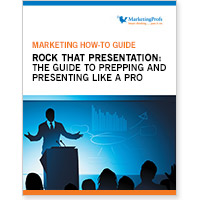 Presentations can be highly persuasive tools for influencing decisions, as well as for obtaining compliance. But the information you present, and how you present it, must be interesting enough for your audience to pay attention and hear your message—an honor that doesn't come as easily as you may think. We're here to help!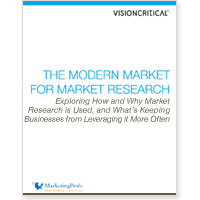 Market research is no longer a tactic isolated to the largest corporations with the biggest budgets. The data in this report reveals a clear disconnect between businesses' appetite for customer information and the budget and execution they use to acquire it. This report explores that further and dives into several other interesting revelations.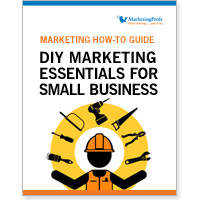 Learn everything you need to know to grow your small business—from taglines, to marketing plans, to websites, and more—in our handy, 65-page guide, DIY Marketing Essentials for Small Business. Consider it your secret weapon for small business success (or domination, for that matter).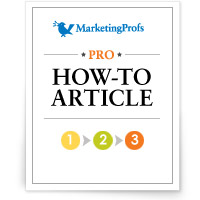 To achieve top performance from the sales team, a manager needs the skills and tools to provide clear answers to five simple but profoundly important questions. Together, those ... more
Search the MarketingProfs Store by Topic: