MarketingProfs Store: Brand Management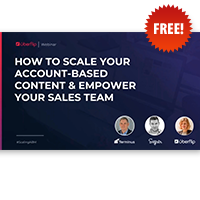 View this on-demand webinar to gain key insights into leveraging and streamlining Account-Based Content.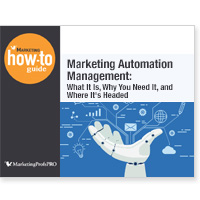 This 18-page guide will help you better understand the capabilities of marketing automation systems and how to make best use of them—plus, we provide resources for learning more.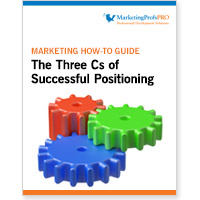 In this 15-page guide, you'll learn how to research the three Cs, their importance, and their impact on the positioning process. Just as positioning is the foundation for successful marketing, understanding the three Cs is the foundation for a positioning strategy that will set you apart from your competitors.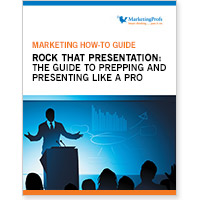 Presentations can be highly persuasive tools for influencing decisions, as well as for obtaining compliance. But the information you present, and how you present it, must be interesting enough for your audience to pay attention and hear your message—an honor that doesn't come as easily as you may think. We're here to help!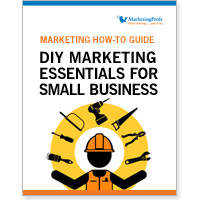 Learn everything you need to know to grow your small business—from taglines, to marketing plans, to websites, and more—in our handy, 65-page guide, DIY Marketing Essentials for Small Business. Consider it your secret weapon for small business success (or domination, for that matter).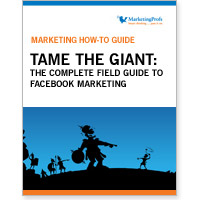 MarketingProfs' 55-page How-To Guide, Tame the Giant: The Complete Field Guide to Facebook Marketing, provides insights into the Facebook audience, strategies for engagement, tactics and tools for success, and loads of real-life examples.
Search the MarketingProfs Store by Topic: