MarketingProfs Store: Writing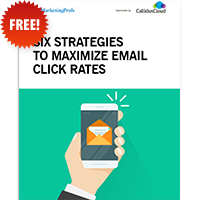 Download this free guide for six detailed strategies you can implemen to maximize email click rates.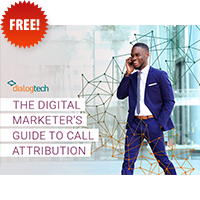 Download this free guide to learn what call attribution software is and why it's essential to digital marketing success.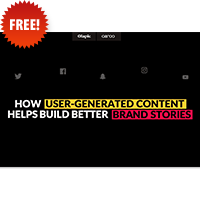 Access this interactive guide to learn how to use user-generated content to tell better brand stories and increase sales.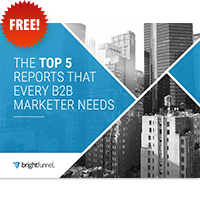 Download this free guide to learn what five reports you need in your arsenal to help you make smarter decisions and prove the value of your marketing efforts.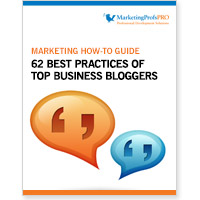 This 24-page guide will provide you with valuable nuggets of wisdom that will help you supercharge your business blog. You'll learn directly from a long list of strategies that have proven effective for top business bloggers.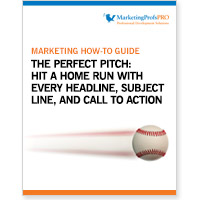 In this 33-page guide, we'll cover how to get those players into the best shape for winning over your audience. You'll learn strategic insights and actionable tips that you can immediately start using to up your game and improve your results.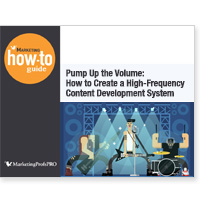 In this 27-page guide, you'll learn how to establish an effective system for pumping out more content using the resources already at your disposal.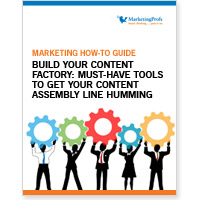 To be successful in content marketing, you need fresh, relevant, and tasty content—like, NOW. But, these days, good content is just not good enough. You need great content, and you need to churn it out. Becoming a finely tuned content creating machine isn't too difficult: just eat, sleep, and drink content creation.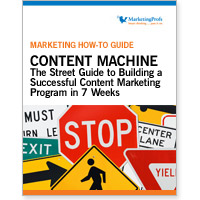 MarketingProfs' 29-page How-To Guide, CONTENT MACHINE: The Street Guide to Building a Successful Content Marketing Program in 7 Weeks, provides a week-by-week agenda for launching your content marketing program using a strategic, systematic process.
Search the MarketingProfs Store by Topic: