MarketingProfs Store: Customer Behavior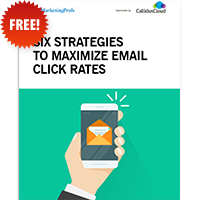 Download this free guide for six detailed strategies you can implemen to maximize email click rates.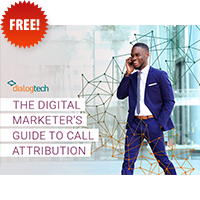 Download this free guide to learn what call attribution software is and why it's essential to digital marketing success.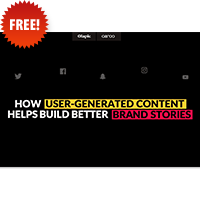 Access this interactive guide to learn how to use user-generated content to tell better brand stories and increase sales.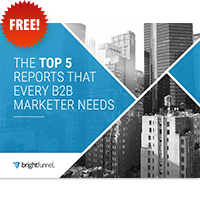 Download this free guide to learn what five reports you need in your arsenal to help you make smarter decisions and prove the value of your marketing efforts.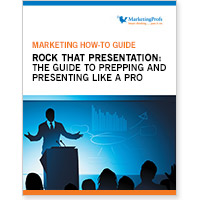 Presentations can be highly persuasive tools for influencing decisions, as well as for obtaining compliance. But the information you present, and how you present it, must be interesting enough for your audience to pay attention and hear your message—an honor that doesn't come as easily as you may think. We're here to help!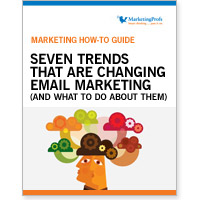 The growth of social and mobile technologies has created new habits, attitudes, and assumptions. These things haven't demolished email, but they've changed the environment in which it exists. This 38-page report highlights recent changes and the steps email marketers need to take to keep up and generate positive returns.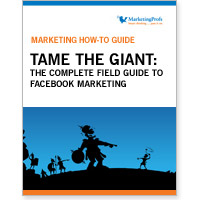 MarketingProfs' 55-page How-To Guide, Tame the Giant: The Complete Field Guide to Facebook Marketing, provides insights into the Facebook audience, strategies for engagement, tactics and tools for success, and loads of real-life examples.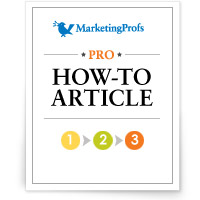 The right message, even if delivered via a suboptimal media mix, can have significantly more impact on a campaign's returns than the most effective media mix delivering a suboptimal ... more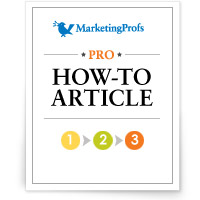 What is the process at your organization for leads that come in through a Web form via your website? Do you give them to a sales rep for follow-up? And do your sales reps sometimes ... more
Search the MarketingProfs Store by Topic: