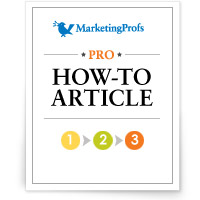 Channel Conflict in E-Commerce
According to an article in E-Commerce Times (Manufacturer's Beset by E-Commerce "Channel Conflict", 1/4/2000) by Paul Greenberg, many manufacturers who sell directly to consumers online are finding "resistance and resentment" from the distribution channels. The article states that "The very thought, of course, brings angst to those distributors and has given rise to a new buzzword in the industry: channel conflict."
What's interesting, of course, is that people seemed surprised that a concept that has been seen in the "brick and mortar" world is now being applied to the online world. Can we use basic principles of marketing to understand channel conflict? Of course…let's try.
Imagine any two parties and their relationship. Take a manufacturer and a distributor, for example. According to research in channels of distribution, we know that the key idea for understanding their relationship is each party's perceived "dependence". In particular, we want to know how each party perceives their own dependence in the relationship and also how they perceive the other party's dependence in the relationship.
If the two parties perceive they are mutually dependent, a healthy relationship can persist. If the two parties perceive they are mutually independent, a healthy relationship can also exist (although it won't be a close relationship). Problems arise when one entity perceives they are more dependent on the other than vice versa.
Purchase today to read the full how-to article ...
This is just one of over 4000 marketing downloads, templates, guides, research reports, surveys, case studies and how-to articles INCLUDED with PRO Membership. Sign up today