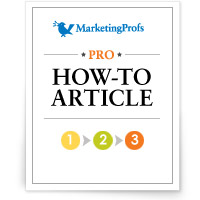 The 10 Biggest Mistakes Marketers Make—No. 10: Failing to Be a Cash-Flow Leader
Jean couldn't understand it. She had just been passed over for promotion at Hyacinth Associates. Sure, Tony—the company's marketing director and Jean's boss—had acknowledged her achievements during her latest performance review. "You've done a great job of managing this year's market-research projects, creating collateral sales materials, and scheduling media for advertising," he had noted.
But then Tony had said, "Despite your accomplishments, Jean, I don't feel comfortable promoting you to a more demanding position in the department. For one thing, you haven't demonstrated accountability for profitability—which requires attention to costs as well as revenues. And frankly, the 360-degree feedback assessment we did this quarter showed that you're not perceived as a leader—as someone who can set direction here."
As Jean discovered, marketing professionals don't get too far in their organizations unless they're perceived as true cash-flow leaders. Such leaders influence people in other parts of the organization to think in terms of how to generate cash flow. They're accountable for profitability. And they use their understanding of the market to set a strategic direction for growth that the rest of their firm follows. Cash-flow leaders thus contribute unique value to their organizations—and reap the rewards in the form of stimulating, satisfying careers.
How to become a cash-flow leader? The following guidelines can help.
Purchase today to read the full how-to article ...
This is just one of over 4000 marketing downloads, templates, guides, research reports, surveys, case studies and how-to articles INCLUDED with PRO Membership. Sign up today