MarketingProfs Store: Guides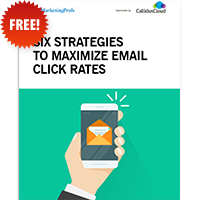 Download this free guide for six detailed strategies you can implemen to maximize email click rates.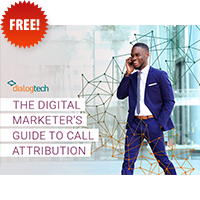 Download this free guide to learn what call attribution software is and why it's essential to digital marketing success.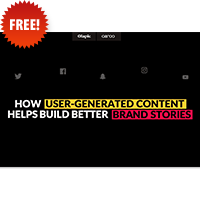 Access this interactive guide to learn how to use user-generated content to tell better brand stories and increase sales.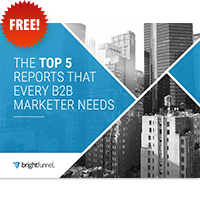 Download this free guide to learn what five reports you need in your arsenal to help you make smarter decisions and prove the value of your marketing efforts.
This guide is for marketers who are stumped at just how to go about collecting and making good use of social media data. You'll learn how to get your arms around your data and how to apply it to better engage your target audience and convert prospects to customers.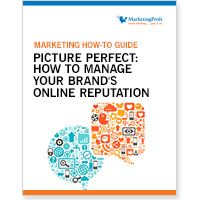 This 26-page guide will give you a step-by-step walkthrough of how to help your company foster credibility and dazzle in brand search.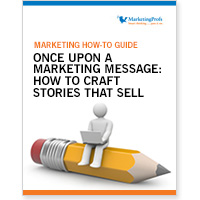 This 27-page guide will teach you step-by-step how to choose an appropriate story for your audience and goal, and tell it in a way that captures their hearts and minds.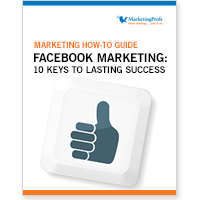 It seems like every time we figure things out on Facebook, Zuck and the gang change it up and throw a monkeywrench in the works. We've had enough and have decided to do something about it. No, we're not ditching Facebook. We've found the source of lasting Facebook success, and we've decided to share it with you.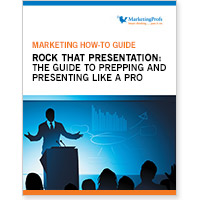 Presentations can be highly persuasive tools for influencing decisions, as well as for obtaining compliance. But the information you present, and how you present it, must be interesting enough for your audience to pay attention and hear your message—an honor that doesn't come as easily as you may think. We're here to help!
Search the MarketingProfs Store by Topic: