How to Make the Case
With the Shakeup B2B online conference (April 11-13), Master Classes, private Ask an Expert consultations, and more, a MarketingProfs PRO membership gives you year-round access to a B2B marketing community packed with training opportunities, knowledge, and inspiration.
Here's how to open your boss's eyes to the value of MarketingProfs PRO membership and conferences.
DOWNLOAD THE GUIDE
a marketingprofs
PRO Membership
As a PRO member, you get exclusive access to our Shakeup B2B conference in April, on-demand training programs, one-on-one consultation opportunities, working webinars, and more.
Pick your preferred benefit to make the case for PRO membership. Need more? Use the other benefits and opportunities to strengthen your argument for why joining PRO is the best use of your marketing training budget.
Youlll find common objections and ways you can address them here.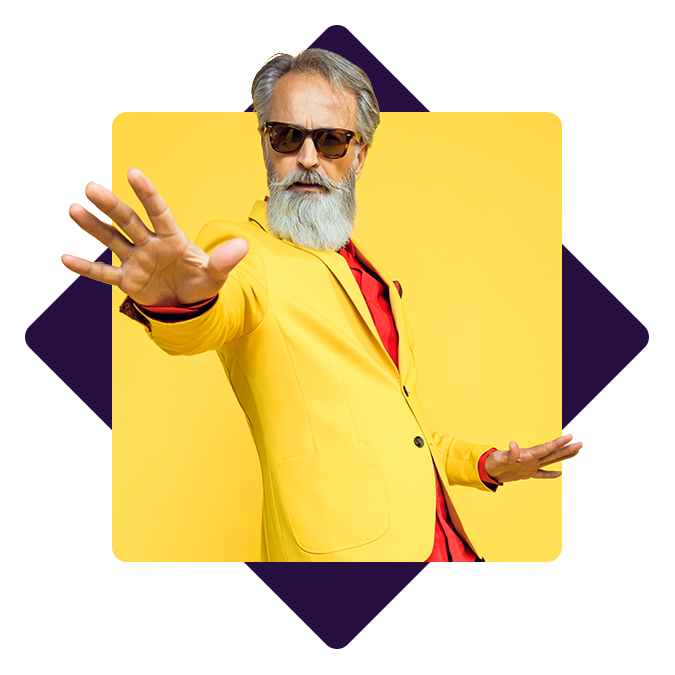 SHAKEUP B2B CONFERENCE

APRIL 11-13
Shakeup B2B is our spring conference designed to move your marketing beyond the status quo. With two optional workshops and a day packed with inspirational sessions, roundtables, and consultation opportunities, Shakeup B2B will have you thinking bigger about your B2B marketing—and your career.
How to Answer Common Objections with Confidence
Objection #1
RESPONSE
Be prepared with the costs of NOT joining the MarketingProfs community. Compare the cost involved to what might be lost if you aren't able to fill the sales pipeline or create content that converts, or keep up with the latest technologies such as AI (whatever is important to your business). Also, be sure to talk about the value of creating a network of marketers like you who you can turn to when faced with a challenge. And if you want to include your team, talk about the value of learning together.
Objection #2
RESPONSE
MarketingProfs conferences are specifically designed for multi-disciplined B2B marketers like you. You won't be wasting time with sessions that don't address your particular B2B challenges. All of the speakers are experts and practitioners. They work in the trenches and teach from experience. They understand what works in B2B marketing, and what doesn't. Each conference session is structured to give you immediate takeaways to implement new tactics and strategies in your marketing.
Objection #3
RESPONSE
Be prepared with a plan of how you'll cover your responsibilities while away. That way, you'll be able to focus and fully immerse yourself in "learning mode." You'll be able to execute what you learn faster and you'll have new ideas to reach your department's goals.
Objection #4
RESPONSE
Webinars and articles can fill some gaps—and they're not going away. But they don't replace a conference experience. With PRO and our conferences, you'll have B2B marketing training at your fingertips. You'll also connect with other B2B marketers facing similar challenges. Finally, you'll have opportunities to ask targeted questions about your specific situation, helping your department meet its specific goals.
How to Answer Common Objections with Confidence
MarketingProfs conferences are dedicated to B2B marketing
There are a lot of marketing conferences out there, but at most you will find that retail brands dominate the conversation.
But at MarketingProfs, our programs are focused on the unique challenges and opportunities B2B marketers face. We gather some of the brightest minds in B2B marketing to help us fill a program that touches on all the most important topics to B2B marketing success.
Advice and connections are invaluable
MarketingProf PRO members have the chance to meet, network, and get advice from hundreds of B2B marketers in our Slack community, in our interactive webinars, and at our conferences. In addition to individuals, companies like Adobe, Deloitte, Duke Energy, Google, IBM, SAP, Vanguard, and more share their successes, lessons, and innovations.
Thanks to our active community, introverts and extroverts alike are able to create connections they can turn to for advice for years to come.
Marketing is constantly changing
For many marketers—whether they are just starting out or they have twenty-plus years under their belt—there is a gap between what they already know and what they need to know to be the best marketer in their industry
MarketingProfs conferences—Shakeup B2B and B2B Forum—have sessions designed to help bridge that gap, whether there is a need for better content creation, innovative demand gen campaigns, or developing a winning marketing strategy. Check out the Shakeup B2B agenda and B2B Forum agenda for 2023.
It's all about ROI
According to Hubspot (State of Marketing Trends Report 2022), B2B marketing budgets are increasingly dedicated to social media and influencer marketing, content marketing and SEO, and email marketing—topics covered by MarketingProfs training and events. Investing in your team's performance in these channels is an excellent way to keep your marketing relevant to, and in front of, today's customer.