Though social media remains the hot topic in the larger marketing conversation, most marketers still rely on a diverse set of tools to develop their multichannel marketing campaigns and inform strategy.
In today's media environment, weaving diverse new and traditional tactics together in an integrated campaign makes the most sense.
The modern marketing organization uses old and new tactics together, including social media, to attract customers, expand markets, and inform future product development and strategy.
Tactical Approaches
Marketing tactics fall into four primary approaches:
Direct community interaction with stakeholders. Whenever possible, marketers and communicators should directly interact with their primary stakeholders. Tactics include email, direct mail, social media, mobile media, and events.

Top-down-influence approaches. The top-down approach entails using media—events, public relations, some types of advertising campaigns, and well-known influencers—to inform the marketplace about new products. The message comes to the marketplace from a position of authority to persuade customers.

The groundswell. The groundswell method of marketing a product or service involves fostering word-of-mouth marketing to loyal customers, who in turn spread the word about you to others, who themselves then go on to disseminate that word-of-mouth. Social media, content marketing, and customer service/loyalty programs are primary tools for this method.

Flanking techniques. Sometimes companies confront regulations and other obstructions they must get around, or they lack loyal customers, or they don't elicit positive conversation. That's when flanking techniques, such as advertising, content marketing, or search engine optimization (SEO) are deployed as primary tools.
All those approaches can be blended, and some tools can be used across the various approaches. For example, social media can be a lead tool for groundswell approaches, but it can provide customer support for a direct marketing campaign or blogger relations for a top-down approach. You can also use social media to inform your larger product marketing strategy.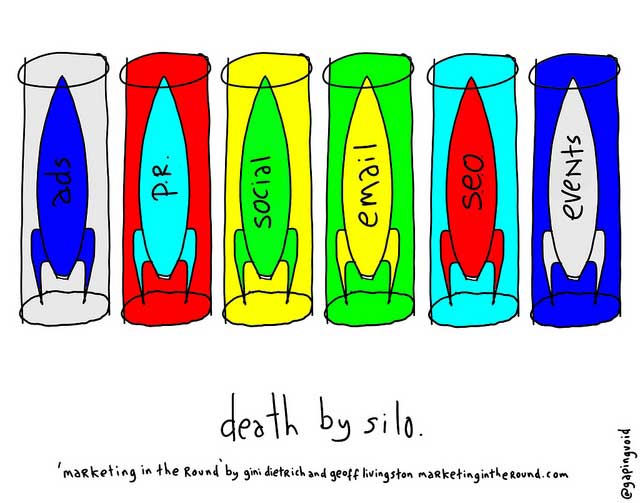 Take the first step (it's free).
---
---
---