The following article is based on an excerpt from the author's recently published e-book, What the Plus! Google+ for the Rest of US (Version 2.0). The e-book is free to the first 600 MarketingProfs readers who download it by July 12.
Yet Another Social Media Platform
More than 850,000 people follow me on Twitter, and 171,000 people subscribe to my Facebook account, so I'm not a newbie to social media. Like many people, I need another social media service like I need more email... or my dog to throw up on my carpet.

Figure 1. My Twitter stats: really, I'm not a newbie to social media.
And yet I jumped on Google+ (after I figured out how to publicly share posts, anyway). I spend two hours a day on Google+ because doing so is enjoyable and good for my brand as a writer, speaker, and startup-company adviser. Or, more truthfully, using Google+ is so enjoyable that I rationalize that it's good for my brand.
In addition to my fondness for its members and their comments, Google+ embodies many appealing attributes that make social networking better. Here's how Google+, Facebook, Twitter, and Pinterest compare along some parameters that are important to me: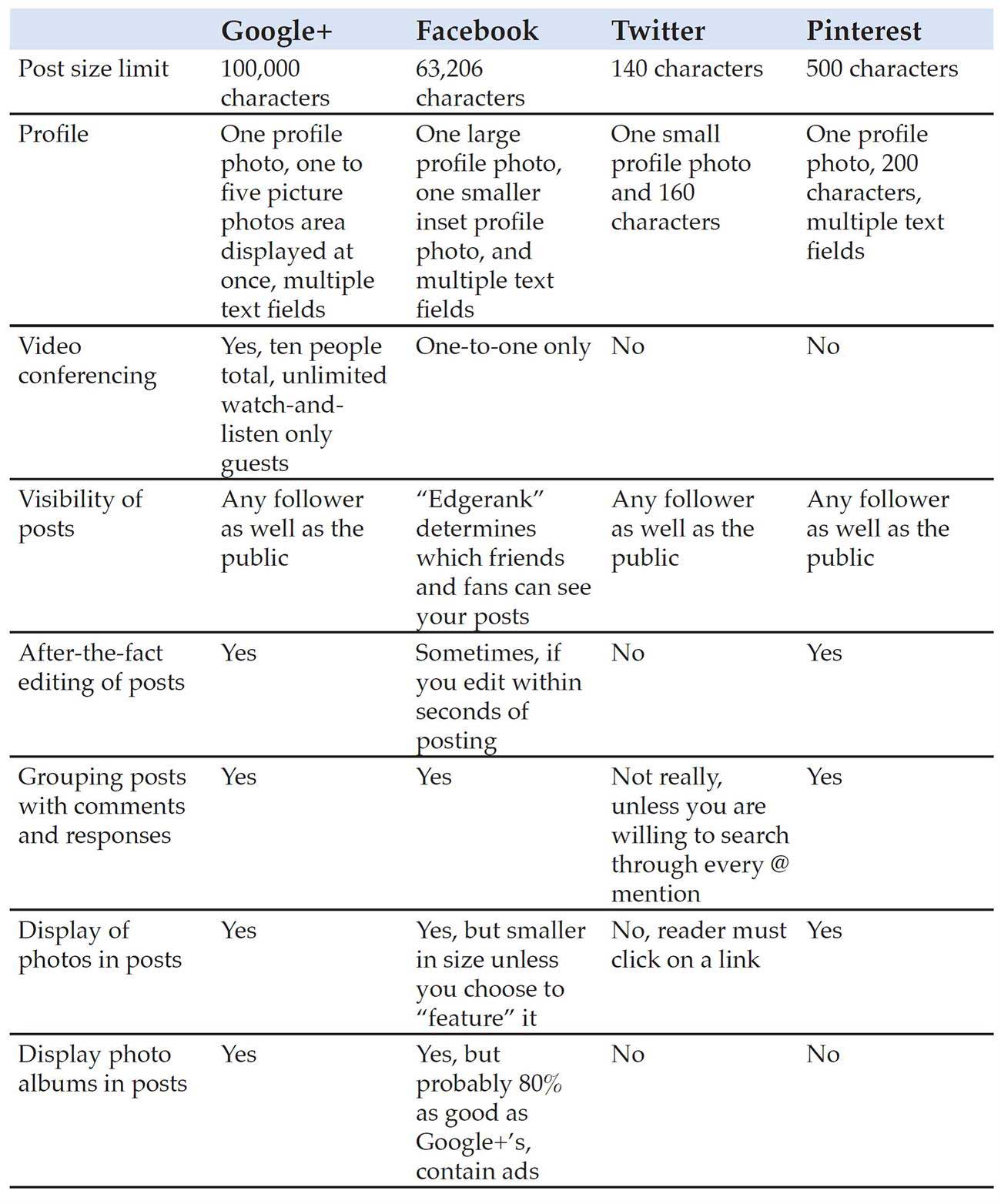 Take the first step (it's free).
---
---
---