Case Study as Mirror: Reflect Your Audience's Concerns
July 10, 2009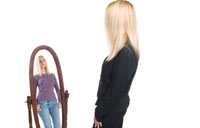 Imagine this scenario: Your engineering team is about to close out a flawlessly executed systems job, and your customer is thrilled because the solution is already performing beyond expectations.
You might have just discovered the ingredients of a great customer relationship—and a powerful case study. But how do you develop a story as compelling as the results themselves? Reach the right audience, writes Casey Hibbard, for the Copywriting That Sells High Tech Blog. "A case study will 'click' for readers when the industry matches, the challenges match, and the individuals quoted match the prospect's situation."
Start by learning who makes the purchasing decisions in your prospect's organization. "If the key decision-maker is in a technical role ... focus on the specific technology benefit that person cares about," says Hibbard. "Technical people want more 'how it works' information, as well as details about maintenance, training and support."
On the other hand, "if the key decision-maker is in a business role ... emphasize business benefits and measurable results," she says. In either case, understand the day-to-day concerns of your decision-maker so you can reflect them in your interview questions and case study's conclusions.

For prospects with multiple decision-makers in different roles, you may decide that you need more than one case study to achieve your objectives. If you have the resources for only one case study, Hibbard advises: "include more business benefits with some mention of technical benefits."
→ end article preview
Read the Full Article
Membership is required to access this how-to marketing article ... don't worry though, it's FREE!