The Truth Hurts
September 11, 2009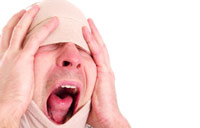 On the coattails of the social-media revolution, a wave of new Web 3.0 possibilities marches into view. For resellers who haven't seen the writing on the Web 2.0 wall, here's a newsflash: "[Reseller] websites, developed a decade ago with so much vendor enthusiasm, are now about as relevant as their fax machines in terms of meeting the needs of their customers," says Mike Dubrall on his Channels of the Future blog. "Today, most partner websites hurt the sales effort more than help it." Ouch!
1.0 websites are static and one-dimensional. Visitors are expected to read information and leave. Cumbersome to update, they're likely to be out-of-date, cuasing visitors to move on quickly. "Unfortunately, today there are more than 100 million of these Web 1.0 websites, many of them used by channel partners," says Dubrall.
2.0 websites are interactive and multidimensional. Visitors not only retrieve information, but also engage in conversation—via blogs, forums, videos and more. "Many Web 2.0 sites are evolving into full-blown end-user communities," writes Dubrall, "which provide a number of benefits to vendors, resellers, and customers."
3.0 websites feature the broad syndication of content, adding depth and immediacy to websites with current and comprehensive vendor information—making them more attractive to end-users.

Not surprisingly, customers "gravitate towards the communities maintained by IT vendors," says Dubrall, "because these interactive sites meet their needs far better than the static Web 1.0 websites that partners are still maintaining." The result: Resellers are being left out of the sales conversation.
→ end article preview
Read the Full Article
Membership is required to access this how-to marketing article ... don't worry though, it's FREE!