When Your Video Isn't Viral
January 14, 2008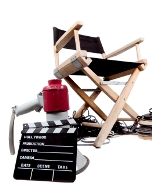 Great content doesn't guarantee 100,000 hits at YouTube or the adoration of bloggers around the globe. So how do you promote your video, short of tearfully defending wayward pop stars or grossing people out with the unorthodox use of excrement?
Viral marketer Dan Ackerman Greenberg of The Comotion Group has some suggestions, which he details in a controversial post at TechCrunch. While we don't endorse his less savory methods, Greenberg claims an outstanding success rate for unnamed corporate clients—he says 20 million views—in campaigns for around 90 videos during a three-month period. Maybe it's true, maybe it isn't. Whatever the case, the upshot is that some of his ideas are worth considering. For example:
Keep it short. Greenberg says videos should be no longer than 15 to 30 seconds. "[B]reak down long stories into bite-sized clips," he writes.
Avoid overt advertising. If the video feels like an ad, viewers are less likely to share it with friends.

Post everything at once. "If someone sees our first video and is so intrigued that they want to watch more, why would we make them wait until we post the next one?" he asks. "If a user wants to watch all five of our videos right now, there's a much better chance that we'll be able to persuade them to click through to our Web site."
→ end article preview
Read the Full Article
Membership is required to access this how-to marketing article ... don't worry though, it's FREE!