The Freeconomics of Online Media
September 11, 2008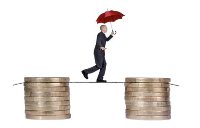 Phil Bronstein, San Francisco Chronicle editor-at-large, said during the 2008 AlwaysOn media summit at Stanford that if he "could collect a buck every time anyone says 'monetize,' I wouldn't need any more money." But Internet users have come to expect free content. So, how will online media companies transform "free" into revenue? Nobody really knows—not even Google CEO Eric Schmidt, who refers to Web-based content profits as the Holy Grail.
How to cash in on the vast online audience for music, videos, news and other content? Media companies launching new online products find themselves weighing whether to build a subscription-based audience, charge on a pay-per-play basis, or rely on ad revenue. Online marketers tread the thin line between "free" and "fee" daily. For some strategies on converting the freeconomics of online media into monetization, here are three pieces worth a look:
Free! Why $0.00 is the Future of Business. Read what Wired's Editor-in-Chief Chris Andersen is thinking about free, in his blog and upcoming 2009 book on the subject.
"Let them eat chocolate." A Duke University case study on the power of that emotional hot button: free.

When Access was Free. A look back at 1999, when Netzero offered its Internet access service for free.
→ end article preview
Read the Full Article
Membership is required to access this how-to marketing article ... don't worry though, it's FREE!