Would a Rose by Any Other Name Smell as Sweet?
July 18, 2007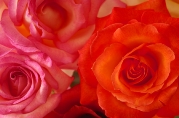 According to marketing strategist Michael Goodman, there are five common ways to name a brand or a company. The next time you're stumped when trying to think of a name for your new product, service or organization, try brainstorming a little down each of these different paths.

Take the names of people, animals, places or symbols

: Johnson & Johnson, Procter & Gamble, Scientific Atlanta, Ford, Heinz, Alamo, Eli Lilly, Disneyland.

Literally describe the business, product or service

: American Airlines, General Motors, Metropolitan Life, General Electric, Universal Studios.

Use contractions, acronyms or initials

: IBM, FedEx, Nabisco, ESPN, 3M, AAA, HP, AT&T.


Make up a nonsense name, or pick an unrelated or coined name, or use a foreign phrase that sounds good

: Google, Yahoo, Zocor, Exxon, Dos Equis, Tivo, Xerox.

Come up with a benefit-related name

: Spic 'n' Span (household cleaner), Edge (shaving lather), Head & Shoulders (shampoo), Nice 'n' Easy (hair coloring), I Can't Believe It's Not Butter (margarine).
With so many choices, which is best? Goodman recommends a benefit-related name, if possible. Admittedly, it is the most difficult to come up with, but it is often the best approach. Why? A benefit-related name brings you one step closer to attracting target customers by communicating your company's positioning at the outset.
The Po!nt: Naming a company or a brand can have long-reaching effects. But don't be intimidated. Just follow the time-tested approaches of marketers who have tackled the challenge before you.


To learn more about naming, attend the MarketingProfs Small Business Seminar Positioning, Naming, and Taglines this Friday at 3pm Eastern.
→ end article preview
Read the Full Article
Membership is required to access this how-to marketing article ... don't worry though, it's FREE!