Make Nice With Bloggers
July 23, 2007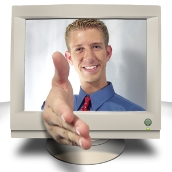 Getting a well-established blogger to cover your product or service can be a marketing coup that raises your company's visibility and leads to sales. But before you dash off stream-of-consciousness pitches to various online celebrities, consider the advice of Toby Bloomberg, who writes the Diva Marketing Blog.
Here are some rules from her recent primer on pitching etiquette:
Read the blog.
Almost nothing annoys bloggers (or, indeed, anyone in the media) more than a pitch that makes it clear you barely read what they write. Get familiar with the blogger's work and tailor your pitch accordingly. An extra tip: Find a relevant angle with the background info and particular interests the bloggers provide on their "About" page.
Say hello. Let the blogger know who you are, and say a little about your company. Make it easy for the blogger to research the topic with links to your Web site and offers of further information. Ask if it's okay to send follow-up emails. If the answer is no, take the blogger off your mailing list immediately.
Schmooze. Take the time to comment on blog posts, or email a note about something they wrote. It's a give-and-take world: If you take an interest in the blogger's subject, the blogger will be more inclined to take an interest in yours.

The Po!nt: A blogger might not run with your item, but almost all are receptive to a polite, relevant pitch.
→ end article preview
Read the Full Article
Membership is required to access this how-to marketing article ... don't worry though, it's FREE!