Earlier this year, I participated in a 14-city roadshow on revenue marketing with my buddy Jim Lenskold of the Lenskold Group. An expert on marketing return on investment (ROI), Jim has authored a book on the topic, published research, and worked with large, enterprise customers to improve their marketing ROI.
The showstopper for me was one of Jim's presentation slides titled "Five Main Opportunities to Improve ROI":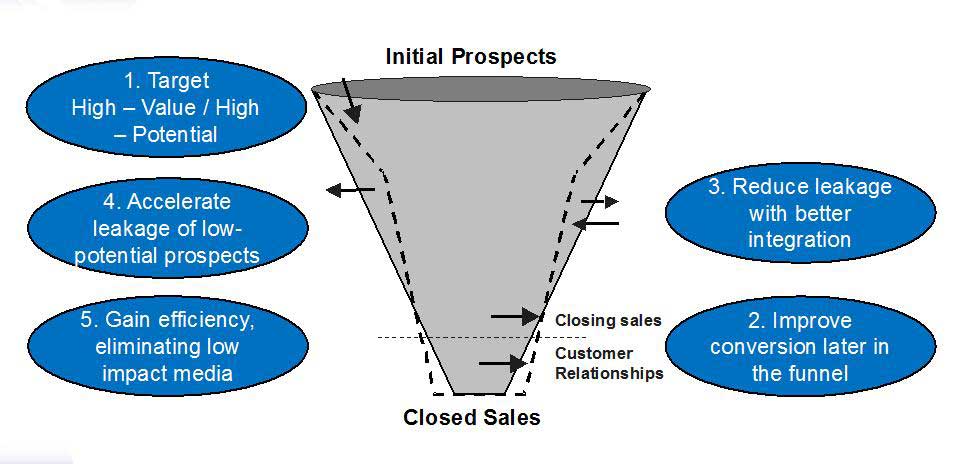 Source: Lenskold Group
What I like about that slide is how strongly it validates the impact of marketing automation on the sales cycle. Furthermore, it details five scenarios for how marketing automation tools help drive revenue.
Curious about the five ways marketing automation generates ROI? Here they are, listed in order, from highest to lowest impact.

1. Target high-value, high-potential leads
Sounds so simple, doesn't it? Yet, many marketers brush over that key element of segmentation. Yet it is one of the most powerful features of marketing automation in that it allows you to segment at any stage of the client buy cycle, and do so automatically.
Lead scoring, personalization, and automatic segmentation based on behavior can be a huge ROI winner. Interestingly, the more mature the revenue marketer is in her overall competency, the more focused she is on No. 1: targeting high-value, high-potential leads.

Take the first step (it's free).
---
---
---