The Problem With Personalized Search: SEO Ranking Reports Are Dead!
In this article, you'll learn...
The problem with Google's personalized search
Three ways to reach online customers despite personalized search
OK, search engine optimization ranking reports are not dead... but
Google's personalized search is making agency ranking reports less and less relevant.
Many agency clients in emerging SEO (search engine optimization) and SEM (search engine marketing) markets, such as ours (central Pennsylvania), may still be chasing the wrong metrics and using them to measure agency success. Why? Because those clients have been trained to look at unique website visits and at keyword rankings.
The Problem
Google wants to rank site content based on a person's search behaviors, preferences, etc.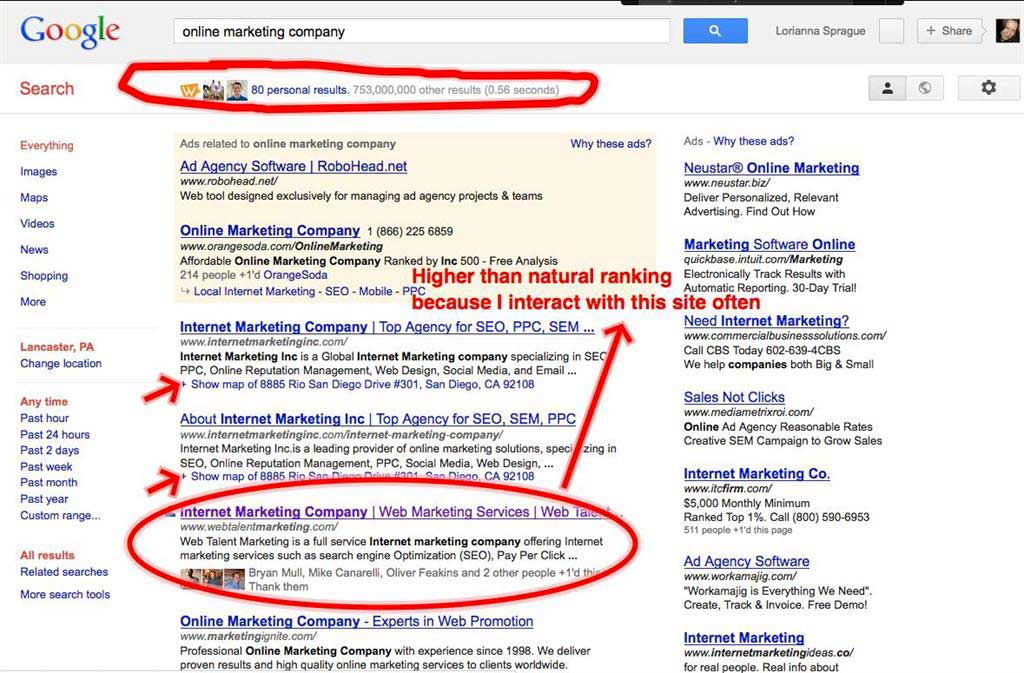 Because I have frequently engaged with webtalentmarketing.com and its associated social profiles, especially—I suspect—its Google+ profile, the site ranks higher for my personalized search results than it would for nonpersonalized results.
So, how likely is it that a client's site will rank well for a search in the client's market, where the searcher has made repeat visits to or purchases from the client's competition (i.e., has been repeatedly engaged with that competitor)?
If the searcher is engaged with the competition, the relationship is working for the searcher and the website. Google prefers to repeat processes that have proven successful.
Membership is required to access the full version of this how-to marketing article ... don't worry though, it's FREE!

Lorianna Sprague
is a search engine optimization (SEO) specialist at
Web Talent Marketing
, a growing online marketing company in central Pennsylvania that serves medium-to-large companies nationwide.