So you've written a killer blog post, and you've pretty much mastered the art of effectively spreading the word via Facebook, Twitter, LinkedIn, and all the other social media oldies. But what about Pinterest, the Web's newest social media heavyweight?
Pinterest, albeit relatively new to the social realm, has managed to claim a huge following in a short time. The image-driven social network has also become one of the top sources of traffic for many websites.
Not to mention... Pinterest is undoubtedly a godsend for retailers and artists because it gives them a chance to easily show off and share images of their products and creations.
However, if you're a blogger or content marketer who uses words more than pictures, generating buzz using Pinterest may not be as easy.
Thankfully, though, with the help of the right tools, content marketers can get in on the Pinterest fun. Check out the following websites, and learn how you can create pins for words, track your campaigns, and make the most of your content on Pinterest.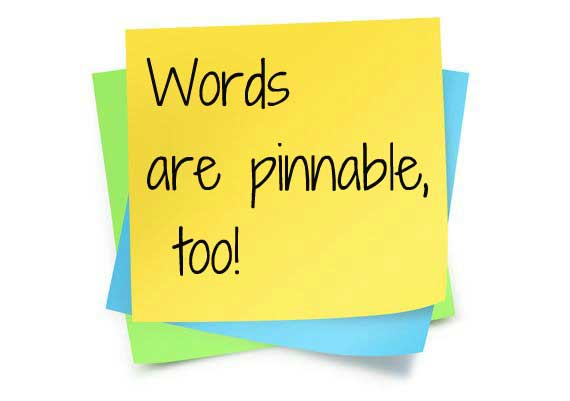 Share As Image allows you to highlight text anywhere on a website and instantly convert that text into an image. Just grab the bookmarklet from the Share As Image website, and you're good to go.

Take the first step (it's free).
---
---
---