Market analytics experts have written volumes on market mix modeling and other types of analyses designed to address the short-term contribution of advertising and promotion, which typically accounts for 20-40% of total sales. What about the other 60-80%, the base sales? Other than seasonal cycles and macroeconomic factors, what drives base volume sales? Companies often leave many questions about base sales unanswered.
Historically, marketers have invested in brand tracking studies to monitor changes in customer funnel metrics. However, in general, they have not been able to link brand tracking to sales.
Today, marketers have become much more interested in focusing on brand equity. They question whether they are tracking the correct metrics, how brand tracking metrics affect sales, and what they can do to make course corrections.
Those questions are especially relevant in the current challenging economic climate. In addition to working with smaller marketing budgets, marketers must spread their dollars among more activities as online and mobile marketing become mainstream tactics in the marketing mix.
The benefits of such an analysis are multifold. Marketers come to understand the impact of changes in marketing investments and key messages/campaigns on brand equity measures, and alignment comes about between Marketing and Finance on the monetary value of movements in brand equity measures. Furthermore, the analysis quantifies the long-term return on investment (ROI) of advertising and enhances the insights and value gained from brand tracking and marketing mix programs.
An important component of understanding the effect that marketing has on base sales is the evaluation of a brand's current brand equity and marketing's affect on brand equity: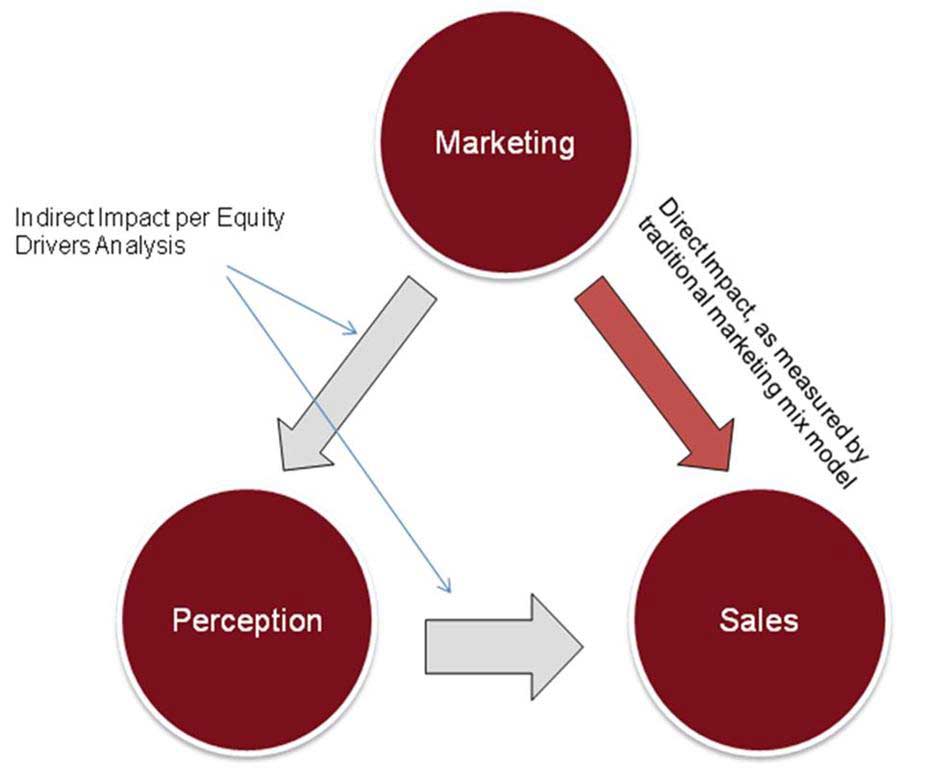 Take the first step (it's free).
---
---
---