What Pinterest Teaches Us About Innovation
In this article, you'll learn...
Three lessons about innovating that businesses can learn from Pinterest
Three structural steps to maximize your company's innovation efforts
Innovations from businesses are continually changing our world via new products and customer experiences. But anyone who has ever been locked in a brainstorming session knows that the hard part is the process that leads to the innovation.
True innovation is difficult to generate, and even harder to repeat. That scarcity of inspiration is what drives companies to look for new and interesting ways to acquire it.
Pinterest, a relatively new social network, provides a refreshing perspective on the pursuit of inspiration. Quickly becoming one of the more addictive sites on the Web, Pinterest is a global bulletin board for images that inspire, trigger laughter, or amuse... because they are just plain cool.
Members can post images of virtually anything, categorize them for easy reference, and create their own pinboards that contain other images of interest to them. Some of us have "lost" loved ones to Facebook or reality TV; it's a good bet that within the next year you will "lose" a loved one to Pinterest.
People use Pinterest for more reasons that I can fathom, but what struck me instantly was the spirit of innovation within the posted images. Some images show a creative combination of concepts that aren't typically associated with one another. For example, this image merges a staircase and a bookshelf by turning each step into a shelf of books.

The collection of such images, when viewed together on a page, starts to form a neural network of interconnected and inspirational ideas.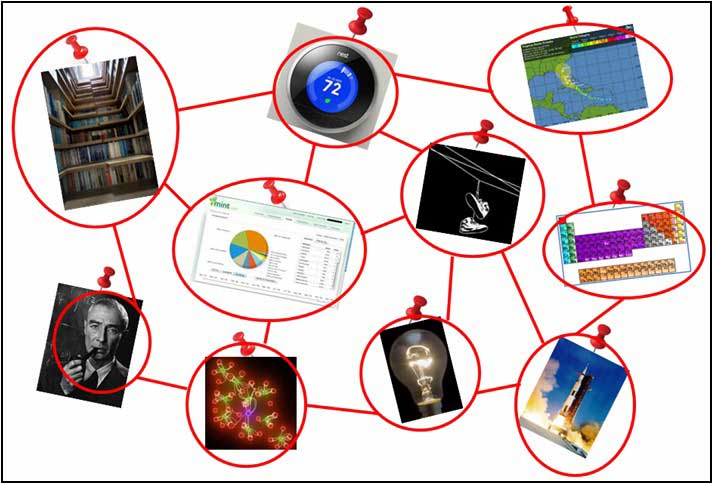 Three Innovation Lessons
Membership is required to access the full version of this how-to marketing article ... don't worry though, it's FREE!

Chad McCloud
is executive director at
Jabian Consulting
, an Atlanta-based strategic management and technology consultancy. He designs customer-driven strategies and new product innovation efforts that deepen relationships that companies have with customers.