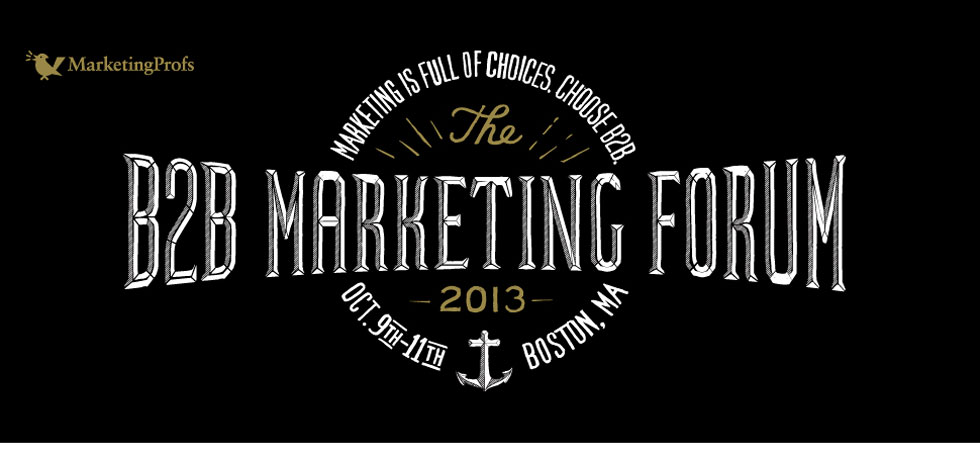 Marketing's full of choices. Choose B2B.
MarketingProfs' 7th Annual B2B Marketing Forum
Register now for online, on-demand access to 32 recorded sessions.
If you're ready to follow today's smartest marketing advice to advance your career and your business, choose B2B Marketing Forum On-Demand. You'll get online access to 32 recorded sessions through April 24, 2014. Register now.
B2B Forum provides insight from professionals who understand that while every business may face the same choices there's no one right choice that suits every business. You'll learn what new ideas are out there and how to choose the best options for your marketing programs. Plus, you'll learn how to move from decision to implementation to inspired sensation.
Marketing's full of choices. Start your adventure by choosing B2B.