What Every New Business Should Know About Google's Ranking of Names
In this article, you'll learn...
Three factors you should consider before naming your brand
How to ensure you land on page one of Google SERPs
Google reputation management has long become one of the most important online marketing niches. It doesn't matter whether your brand is online or not; it will be googled.
So, before you choose your brand name, you should understand the following three major facts about how Google rates and ranks personal and business names.
1. Some searches have an 'obvious' result
Some search queries leave almost no doubt about what a Web searcher is looking for.
Based on leaked information about Google's rating guidelines, Google distinguishes among the following three types of possible search query interpretation: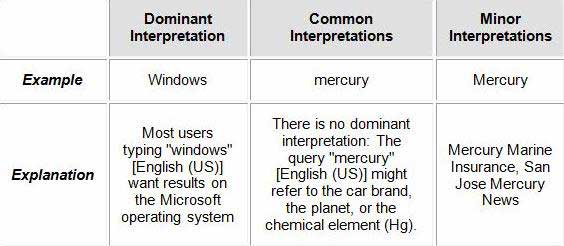 That said, in some cases, even when a word has several possible meanings (and the user's intent is not clear), Google won't suggest a choice. The entire first page of search results will be dominated by one meaning of the word.
So, before you pick a particular brand term, check whether any "obvious" search results for your brand keyword exist. It is easy: Just run a quick search of a word you are planning to brand yourself with. If you find "dominant interpretation" for that search query, the first page of search results will be stacked with that meaning, as in the case of "apple":
Membership is required to access the full version of this how-to marketing article ... don't worry though, it's FREE!

Ann Smarty is founder of ViralContentBee, a Web-based platform that uses a crowdsourcing model to facilitate the generation of real "social buzz" on quality content. She also offers guest-blogging services at SEO Smarty.
LinkedIn: Ann Smarty
Twittter: @seosmarty