MarketingProfs Store: Guides
Download this informative video recording to find out how to create content that will engage your best prospects and boost conversions.
Download this insightful whitepaper to learn how to enable real-time intervention that drives customer conversions.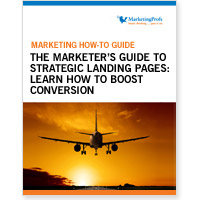 You have only a matter of seconds to make a good impression and convince prospects to stay on your site. This 39-page report highlights why landing pages are important, what makes a great landing page, how to integrate them into your marketing mix, and how to get organizational buy-in.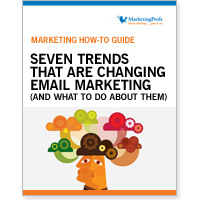 The growth of social and mobile technologies has created new habits, attitudes, and assumptions. These things haven't demolished email, but they've changed the environment in which it exists. This 38-page report highlights recent changes and the steps email marketers need to take to keep up and generate positive returns.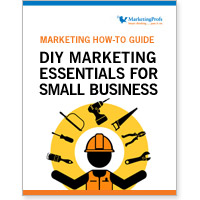 Learn everything you need to know to grow your small business—from taglines, to marketing plans, to websites, and more—in our handy, 65-page guide, DIY Marketing Essentials for Small Business. Consider it your secret weapon for small business success (or domination, for that matter).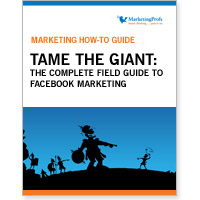 MarketingProfs' 55-page How-To Guide, Tame the Giant: The Complete Field Guide to Facebook Marketing, provides insights into the Facebook audience, strategies for engagement, tactics and tools for success, and loads of real-life examples.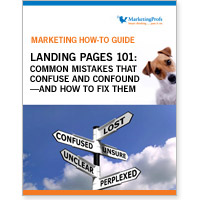 Landing pages are an integral part of your marketing mix that can drive revenue, increase efficiency and create the ultimate brand experience. Landing Pages 101: Common Mistakes that Confuse and Confound—And How to Fix Them is a step-by-step guide.
Search the MarketingProfs Store by Topic: