MarketingProfs Store: Guides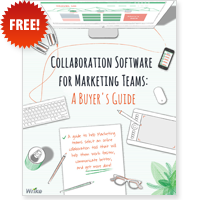 A guide to help marketing teams select an online collaboration tool that will help them work faster, communicate better, and get more done.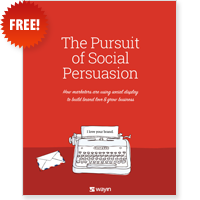 This free guide will show you how a social display strategy will allow your business to integrate persuasive social content on any digital channel to expand reach, activate audiences, drive more revenue, and promote loyalty.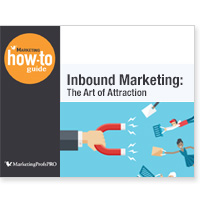 In this 22-page guide, you'll learn how to understand the true value your company has in the marketplace, create great content in multiple iterations that meets customers where they are, and market your content across multiple channels to cement the relationship and convert prospects to leads.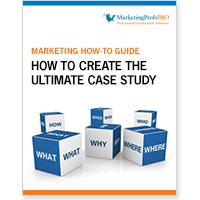 In this 28-page guide, you'll be given an 8-step plan for creating the ultimate case study—one that will meet your prospect's needs, and in turn, help you get the results you want.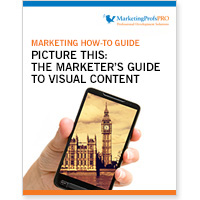 In this 21-page guide, you'll discover how visual content is upending the way brands communicate with their customers—and which brands are doing it best.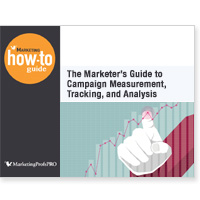 In this 23-page guide, you'll learn how to prove the success of your campaign by understanding measurement, tracking, and analysis.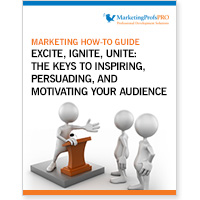 This 25-page guide will teach you how to excite, ignite, and unite your audience, however big or small, so that they'll be inspired, persuaded, and motivated to move forward with your recommendations.
Search the MarketingProfs Store by Topic: