MarketingProfs Store: What's New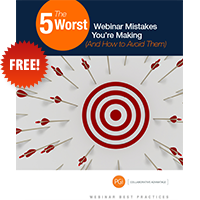 Download this free guide discover the five most common webinar mistakes marketers make and how to avoid them.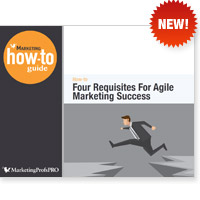 In this 36-page guide, we'll run through four requisites for agile marketing success—the right attitude, the voice of the customer, "flow-jo" (flow mojo), and teamwork—along with a myriad of tips for putting it all into motion.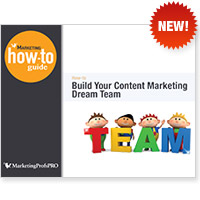 In this 22-page guide, we'll explain how to identify the key hires you need to get your content marketing dream team started, how to add players to the bench from some unexpected places, and what skills will be required of the people you hire.
Search the MarketingProfs Store by Topic: