MarketingProfs Store: What's New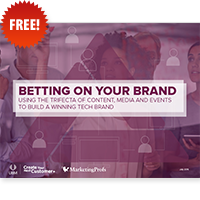 Download this free guide to discover why branding is essential to building your tech brand. You'll learn how you can build your brand with an integrated approach using content, media, and events.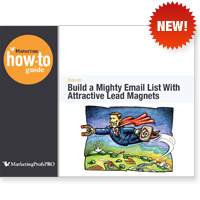 In this 36-page guide, you'll learn about lead magnets, how they can make your marketing more magnetic, and how you can use them to build a higher quality email list that delivers more business.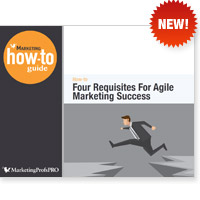 In this 36-page guide, we'll run through four requisites for agile marketing success—the right attitude, the voice of the customer, "flow-jo" (flow mojo), and teamwork—along with a myriad of tips for putting it all into motion.
Search the MarketingProfs Store by Topic: