A recent Litmus report found that 53% of brands take 2+ weeks to create an email. And when you consider that marketers are likely working on more than one campaign at a time, it's easy to see how email can take Too. Much. Time.
How do we get around this problem? The answer might surprise you. By employing some board game strategies from childhood, you can navigate a better path to winning email results. And when you know and understand the benefits of micro-efficiencies, you can get to the finish line faster—without sacrificing quality.
Join us to learn how to:
Identify each step of the email process—from strategy and people to reporting... and everything in between
Break down barriers between steps to allow more things to happen at once
Use templates and automation to do more with your email program without adding headcount
THIS SPONSORED WEBINAR FEATURES:
Jaina Mistry is the email marketing manager at Litmus. She has 10+ years' experience in the industry and almost as many email hats. She spends her workdays fine-tuning Litmus's email marketing program—and her days off perfecting her tortilla-making skills.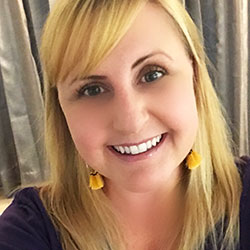 Megan Moller is the director of content marketing at Litmus and has 17+ years of experience creating brand love through storytelling and experiences that wriggle their way into your soul. She spends her workdays leading a team that does just that for Litmus, and her days off exploring the Texas hill country.
SPONSORED BY:
Litmus provides the leading email workflow and collaboration platform for marketers. From pre-send campaign development and testing that deliver increased subscriber engagement and better collaboration across teams and technologies, to post-send insights for future program optimization, Litmus helps improve performance that can impact all marketing channels.