Many professionals try in vain to establish a work-life balance. More than 70% say they struggle to find it. Whether you call it work-life balance, work-life boundaries, harmony, integration, or any other name, the reality is we have one life, and no matter how hard we may try we cannot separate work and life. But we can do something better.
In this webinar, Carlos Hidalgo, life design coach, consultant, TEDx speaker, and author, will share how to define boundaries in your life so you can bring the best of yourself to all areas of it.
Join us to learn how to:
Rethink the entire concept of work-life balance
Define boundaries in your life
Plan to ensure you can live your best life possible
THIS WEBINAR FEATURES: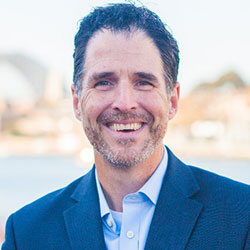 Carlos Hidalgo is a life design coach, marketing and sales consultant, author of The UnAmerican Dream, and a TEDx keynote speaker. He has held corporate roles, started entrepreneurial ventures, served in nonprofits, and sat on many corporate boards. Hidalgo and his wife host The Life Design Podcast.