Marketers have been chasing the elusive ROI metric for ages, seeking definitive proof of the value they're creating for their business. With the deprecation of third-party cookies looming, we'll soon be forced to adapt how we track and attribute that value back to our campaigns.
Join Matt Hertig, CEO and co-founder of ChannelMix, as he challenges you to redefine your "Y"—the variable you use to measure marketing value—to prepare your ROI equation for the fast-approaching future.
After this session, you'll be able to:
Understand how third-party cookies have led marketers astray
Make the transition to first-party and even no-party marketing measurement
Put a 90-day plan in place to get your measurement strategy future-ready
THIS SPONSORED WEBINAR FEATURES: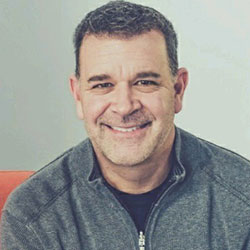 Matt Hertig is a passionate entrepreneur and co-creator of ChannelMix, a marketing analytics platform that delivers holistic, accurate insight into marketing performance and ROI. As CEO, Matt invests in his people as much as the technology behind the ChannelMix platform. He enjoys speaking about the future of marketing and analytics and the ways marketing leaders can demonstrate value beyond vanity metrics and KPIs.
SPONSORED BY:
With an end-to-end platform and comprehensive suite of analytics products,
ChannelMix
provides leading brands and agencies with a clear path to measure and grow marketing ROI. ChannelMix is pioneering future-ready marketing measurement with first-party analytics tracking and data models that deliver insights that are more accurate, sustainable, and impactful to the business.