If we've learned anything this summer, it's that if you want useful results from AI platforms, you need to craft meaningful, effective prompts. (You, too?) AI prompts are like giving instructions to the greenest intern: vague, unstructured prompts deliver off-base and often incorrect results.
But nail those prompts? BOOM! Relevant content tuned to your brand tone and style that augments—rather than replaces—your creative potential.
Join us on Friday, September 8 at 11:00am ET for PRO Roundtable: Prompts with Marcus Nelson. Marcus is a go-to for all things prompts—he literally wrote the book on it for content creators!
Our new PRO Roundtables are one part Ask Me Anything (AMA) and one part networking with like-minded marketers interested in AI prompts, too. These are group discussions, so turn your camera on, ready your mic, and ask Marcus your questions (and add your own observations) in real-time.
But up-close-and-personal conversations require smaller groups than a typical webinar... so only the first 30 registrants can attend. First come, first served.
Whether you're an AI novice or you're all about learning how to improve your prompts through more than just trial and error, we've got the advice you need and the in-the-trenches camaraderie you crave.
You coming?
THIS WEBINAR IS EXCLUSIVELY FOR PRO MEMBERS. UPGRADE TO PRO !
WHAT DO YOU GET WHEN YOU GO PRO?
PRO-exclusive webinars on forward-thinking topics
Our complete course catalog
Master Classes
B2B Forum Online
A vibrant subscriber-only Facebook group
THIS PRO WEBINAR FEATURES: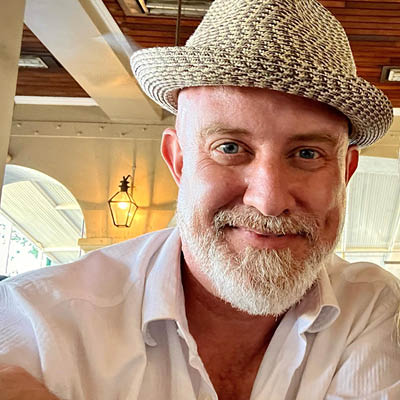 KEYNOTE
Marcus Nelson is a seasoned brand storyteller whose clients include tech giants like Salesforce, Facebook, Instagram, and Box. Marcus has immersed himself in the world of writing with AI, fueling his passion for exploring ways to merge technology and storytelling. He is also the founder of UserVoice, Addvocate, and his latest venture, GetEstimator.